LUSH HOURS: An Hour of Magical Beauty
A Beauty Brand Good for Both the Soul and the Earth
Every aspect of the brand LUSH fills us with a sense of pleasance and wonder. It allows us to get a feel of a simple, yet advanced, type of beauty; reminding us that every cog in the machine that is the beauty business can be a win-win situation.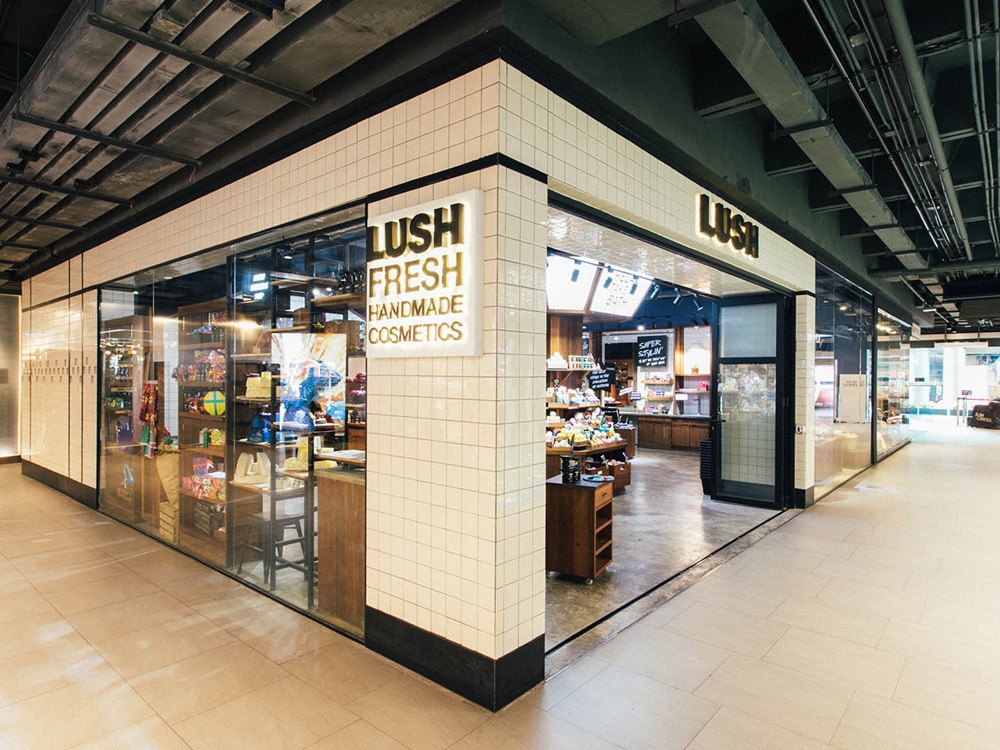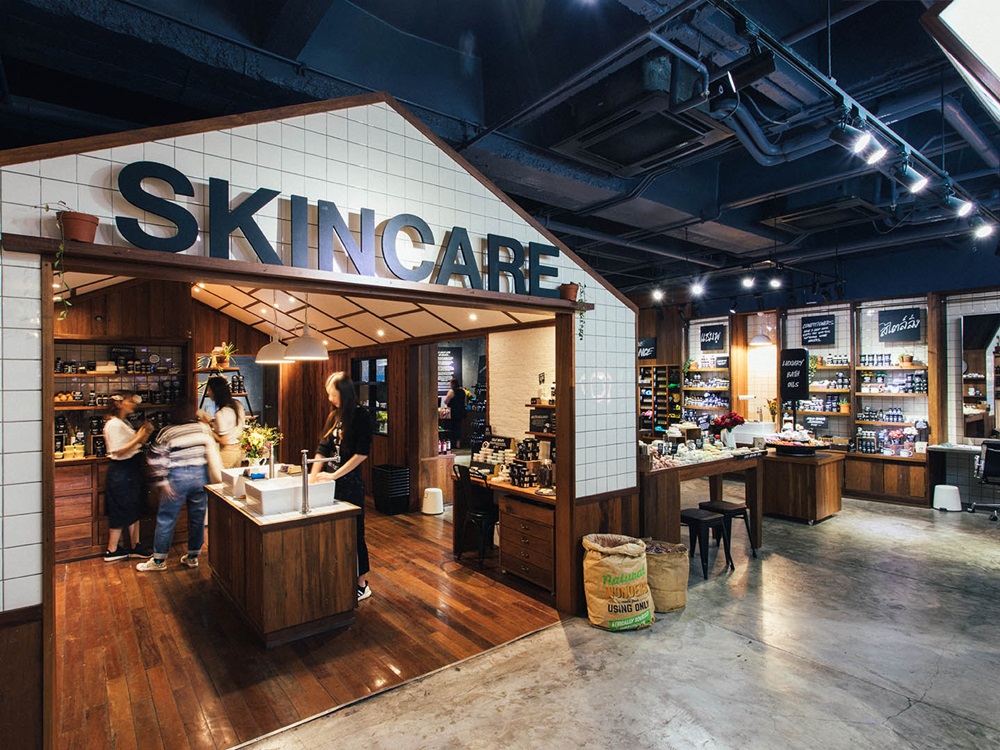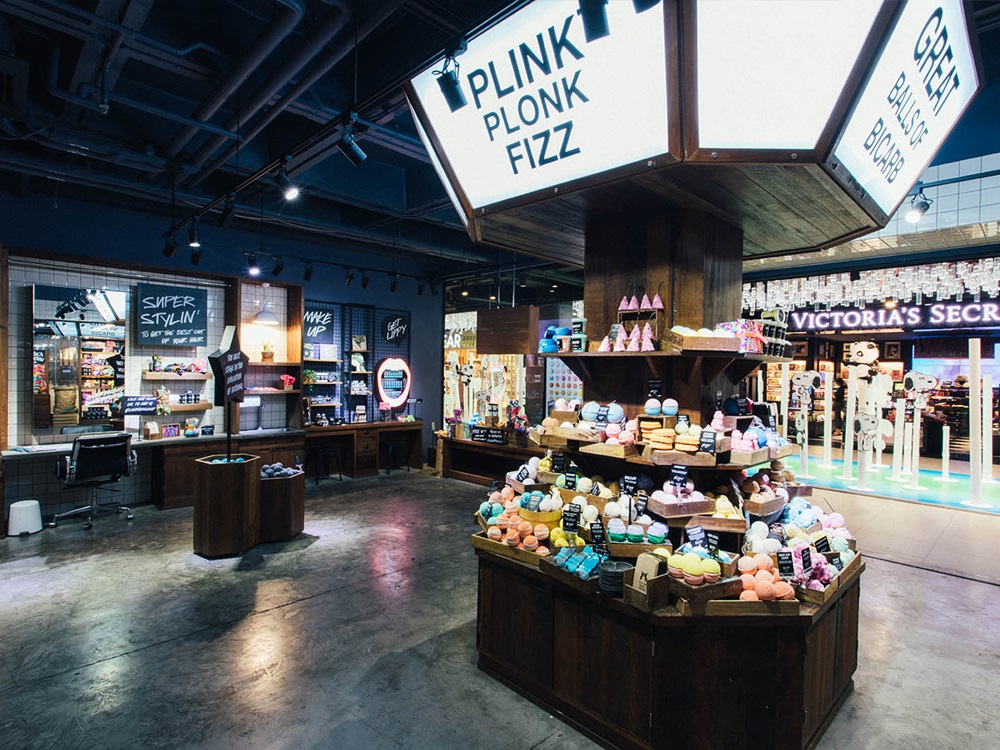 LUSH, the cosmetics brand from England that has shaken up the beauty world and opened up a whole new perspective for the Thai community, opened its first flagship store in Thailand at Siam Center. This has led to the "Lushie" phenomenon and creating an obsession with all things LUSH. The irresistible fragrance and the vibrant colors of the items that at first seem foreign to the eyes make us stop in front of the LUSH store. Just an hour inside will change the way we perceive 'beauty' forever!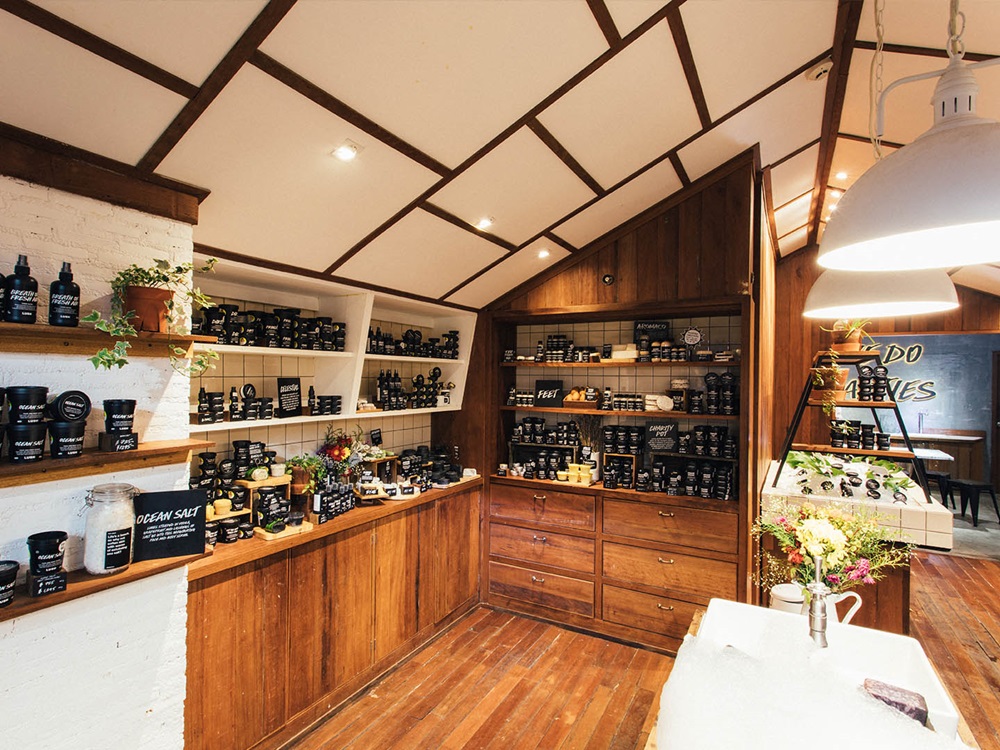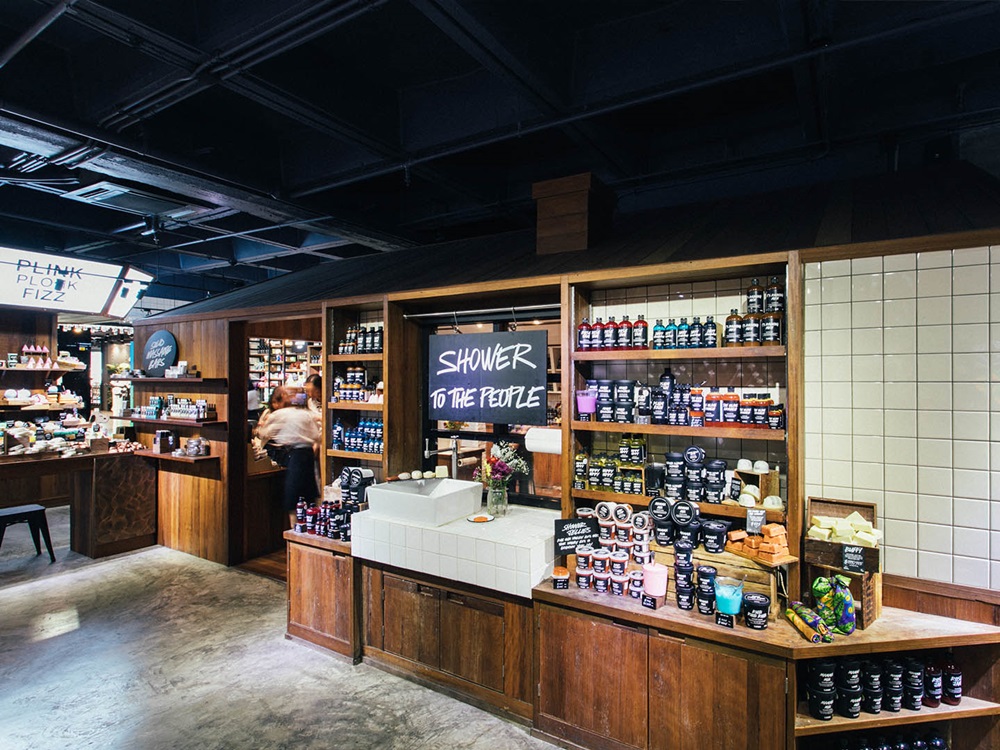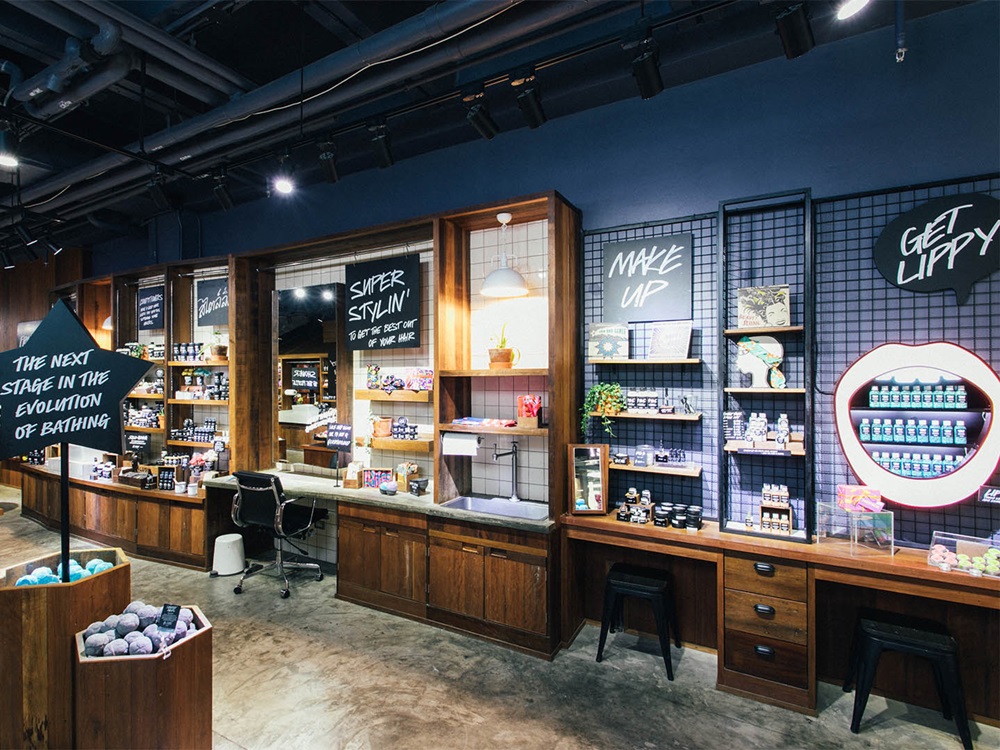 #ServingFreshnessDirectlytotheSkin
LUSH is perhaps best known for their use of fresh ingredients. The fresher the ingredients, the richer the nourishment. This is done by purchasing fruits, flowers, herbs, and vegetables that are fresh from local suppliers. Afterwards, these ingredients are quickly cut up, squashed, and blended into beauty concoctions in a short amount of time. These concoctions are then promptly distributed to the stores to be sold. Therefore, the products from LUSH are considered highly fresh and are high in terms of performance. More importantly, LUSH products do not contain any preservatives, giving them a relatively short shelf life while ensuring long-term safety and quality.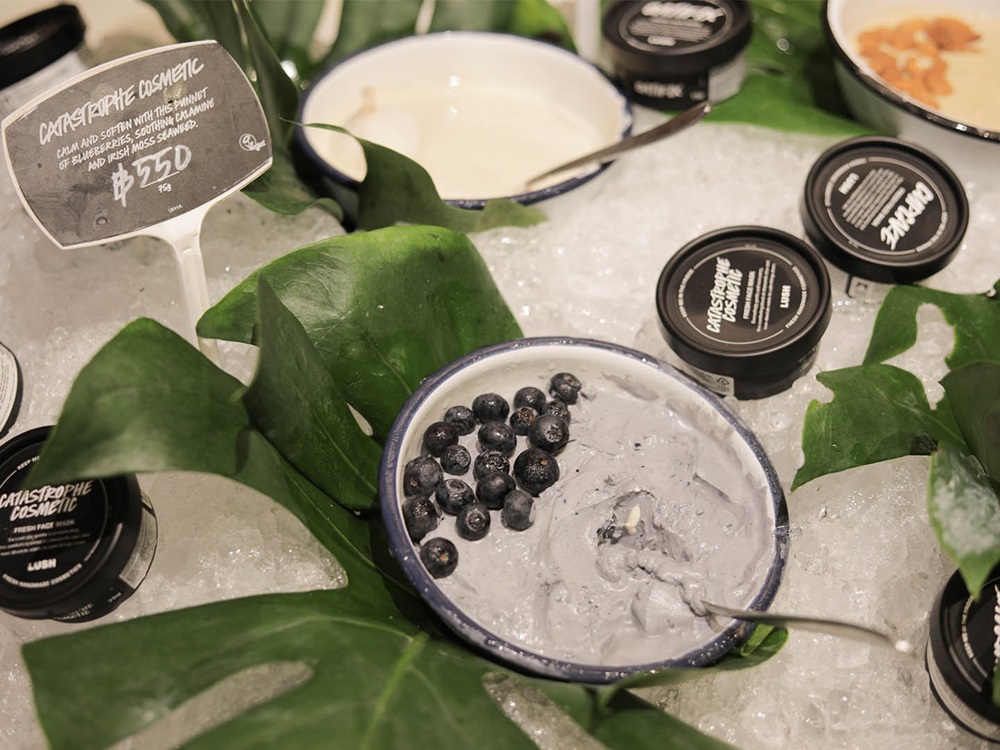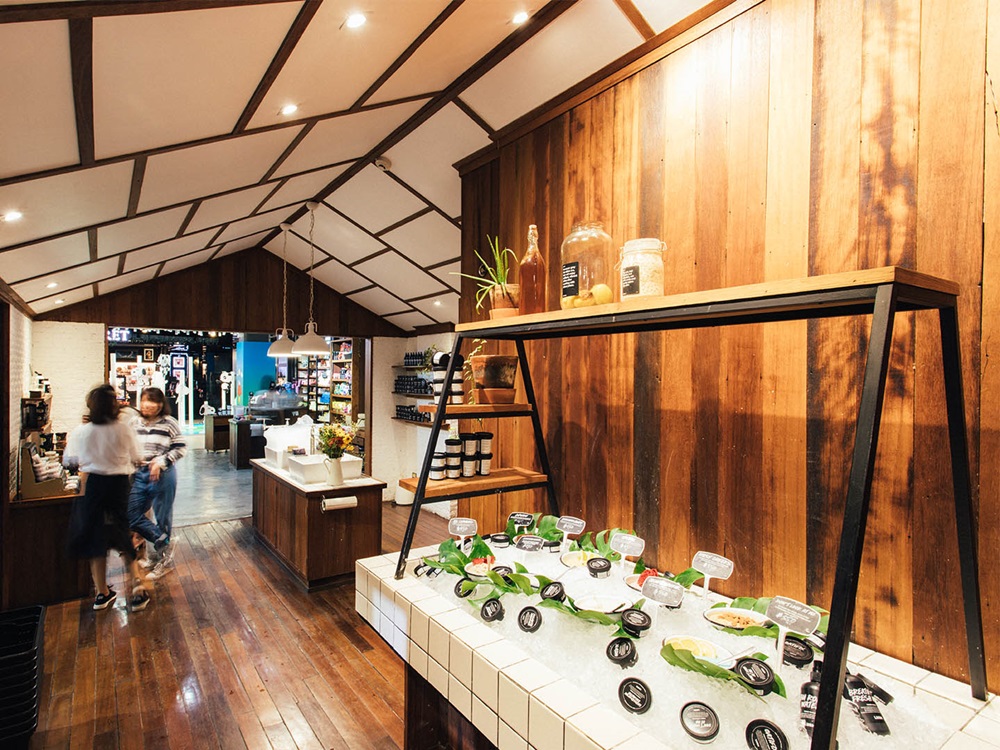 #SafeBeauty
All products from LUSH are 100% vegetarian (honey and yoghurt make up these products but are acquired via permaculture) while some are vegan. Glycerin, another key component in LUSH products, is usually acquired from animal fat. However, LUSH gets their glycerin from unprocessed rapeseed oil. LUSH doesn't see the purpose in animal cruelty for the sake of beauty. Sure enough, none of the products at LUSH have been tested on animals and the company buys all their ingredients from companies that are in no way affiliated with animal testing. Instead, they do business with companies that use volunteer test subjects, in addition to using advanced technology that will get them results quicker and at a cheaper price. For example, to test skin irritation, they will use a 3D skin simulator model instead of a rabbit.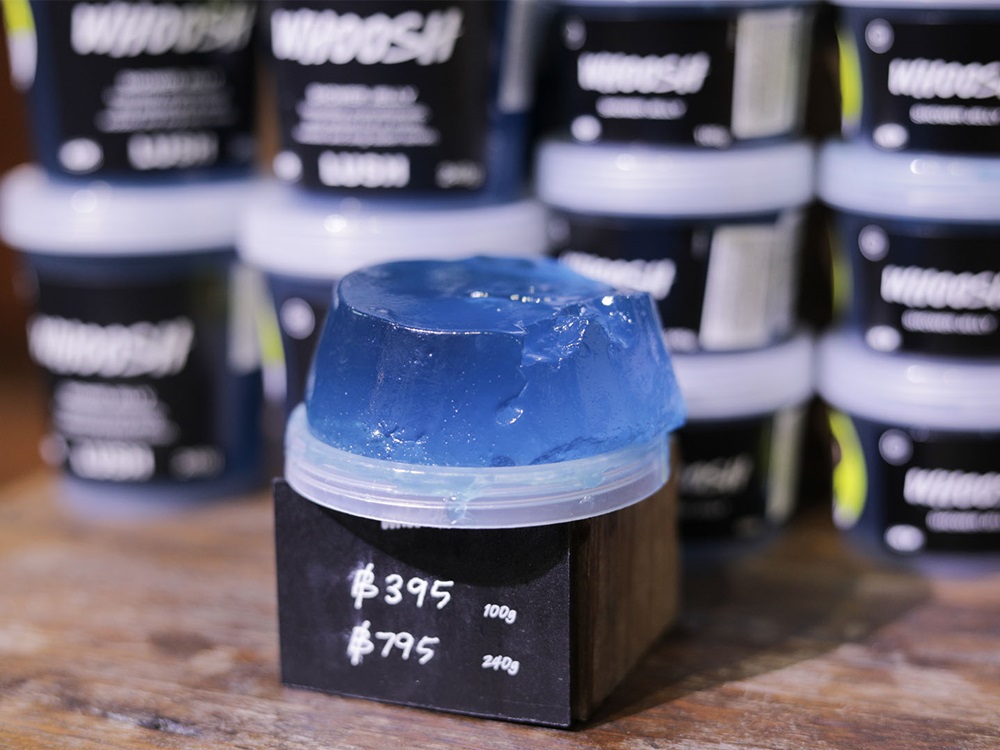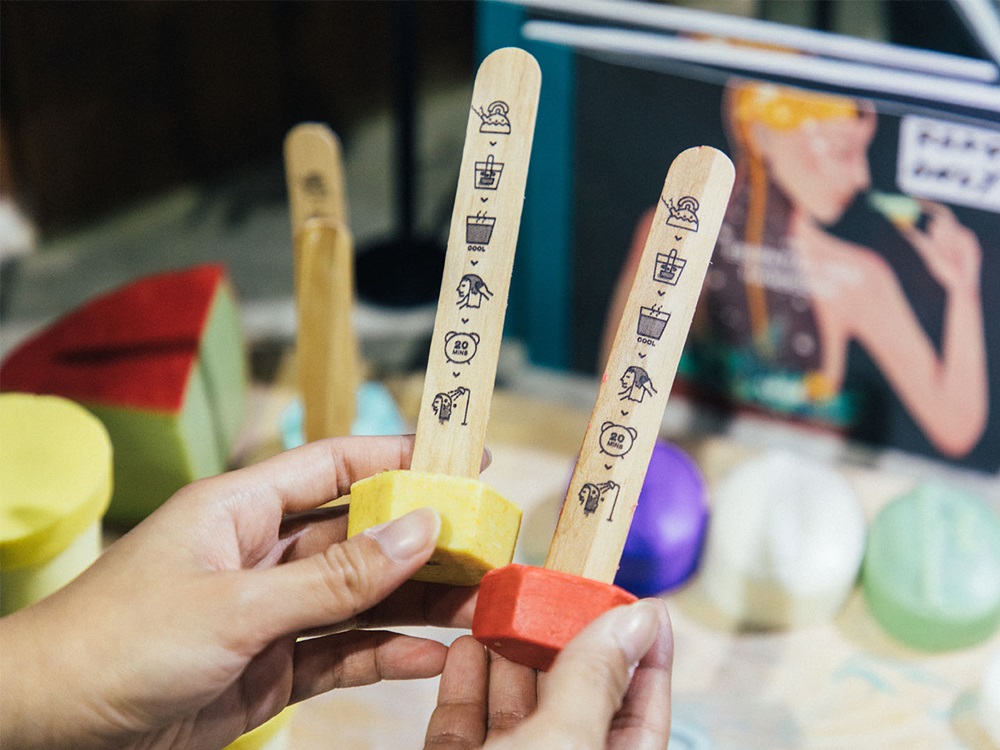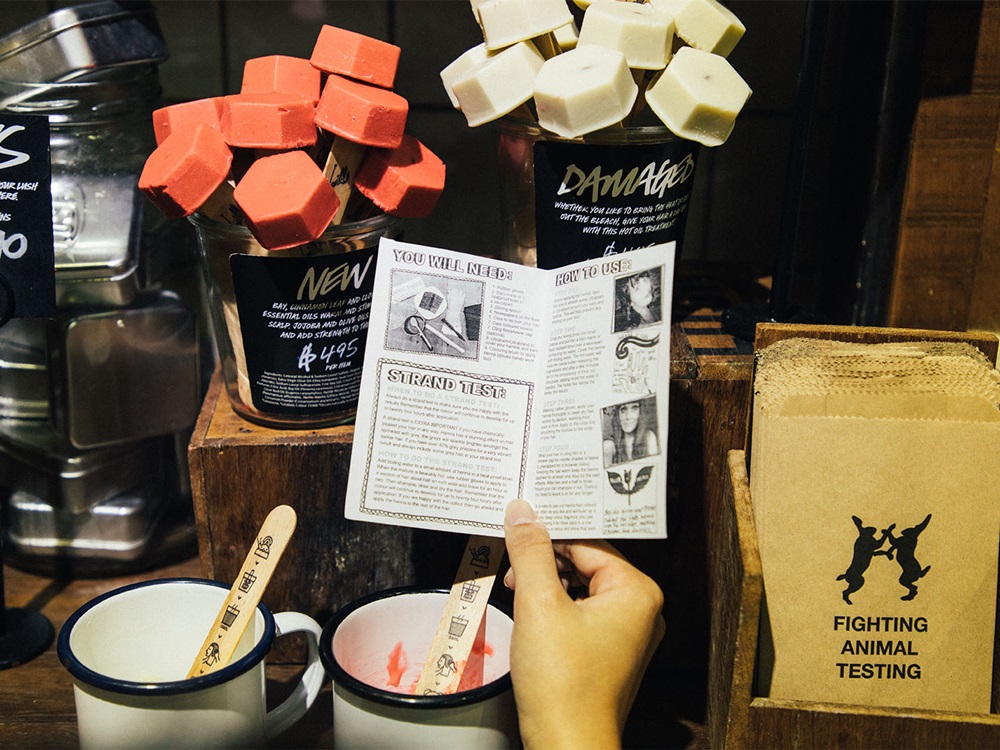 #ChangingtheWorldWithoutPackaging
One of the amazing things you'll find in the LUSH store is that most of the products come without any form of packaging. Why is that? The resulting trash from product packaging has swarmed the world to the point of spilling out into the world's oceans. As a result, LUSH will use packaging only when it is absolutely necessary. Their packaging must also be recyclable or made from recycled materials. The best way to reduce the need for packaging is to design their products in the form of solid items, whether if it's a bath bomb or a bubble bar. These two products are the top two items of LUSH and are designed to provide a fragrant, colorful and diverse experience when in the bathtub. Their shampoos, conditioners, and henna hair-dyes also come in solid forms; in addition to shower gels, body lotions, and facial oils. These would be particularly convenient when traveling.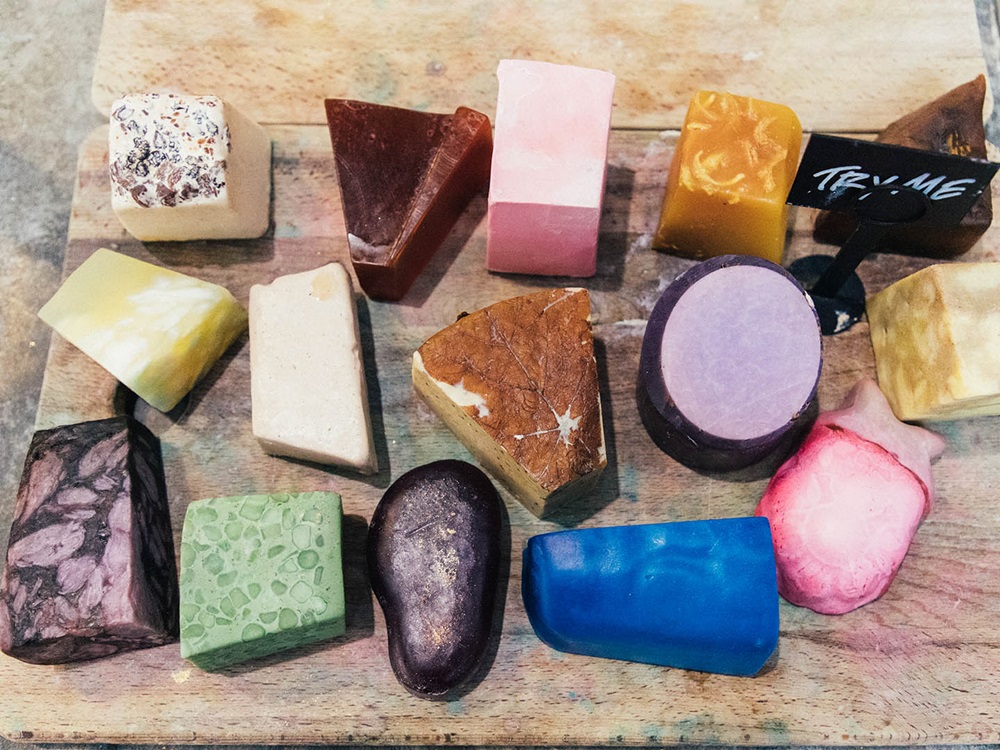 The LUSH store also has the Knot-Wrap, a gift-wrapping fabric made from organic cotton. They also have recycled plastic bottles that come in 3 sizes with varying designs. It's environmentally and is a good way of giving LUSH products as a present. They can also be used as stylish fashion accessories afterwards, such as cloth bags or for tying up your hair.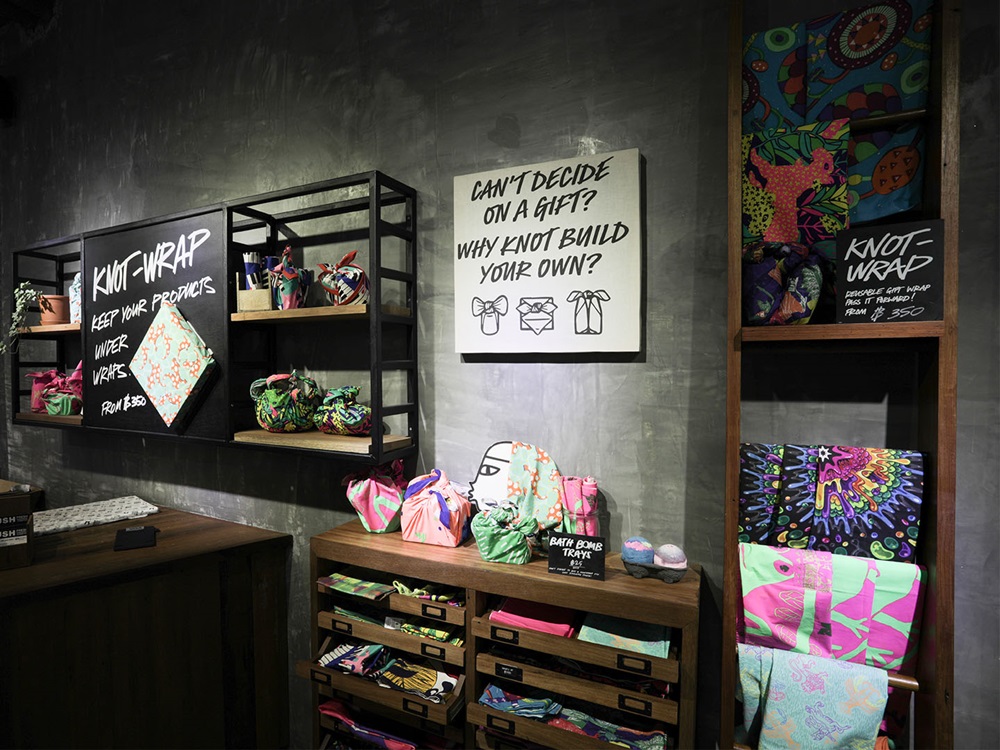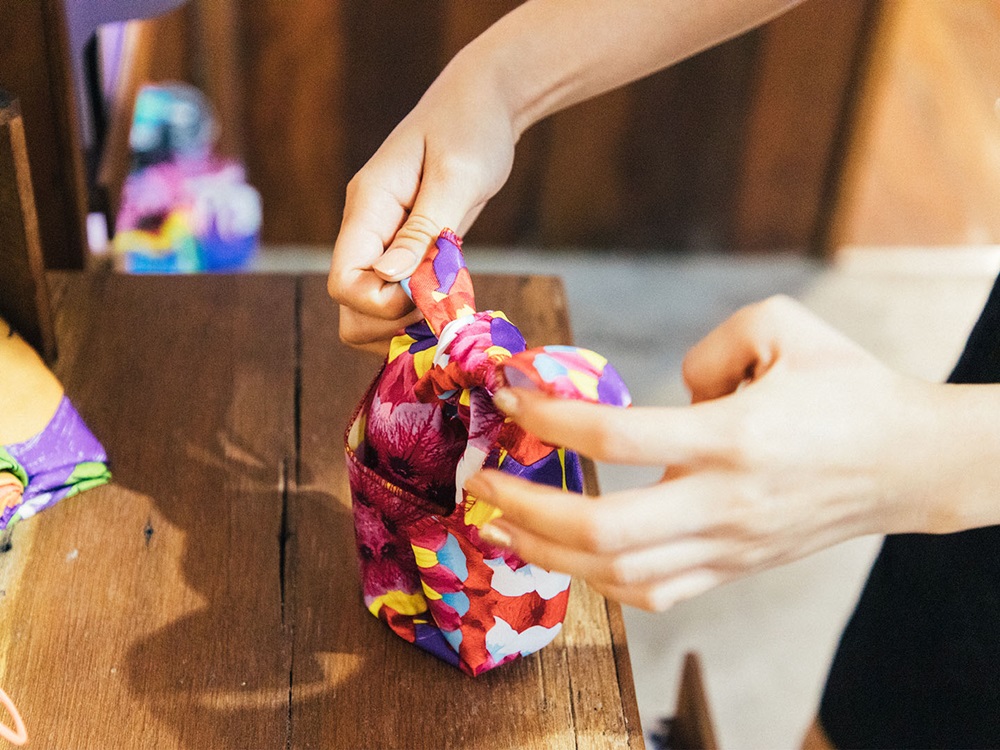 #HandmadeStyle
LUSH also exudes a sense of gentleness, warmth and friendliness. Aside from its cosmetic products that are made by hand, where the creators of each product seem to be lost in crafting their concoctions, we also get to see the graphically designed faces of the people responsible for the creation of each product. When you look around the store, all the slogans and words on the walls are handwritten, giving the place a newfound liveliness.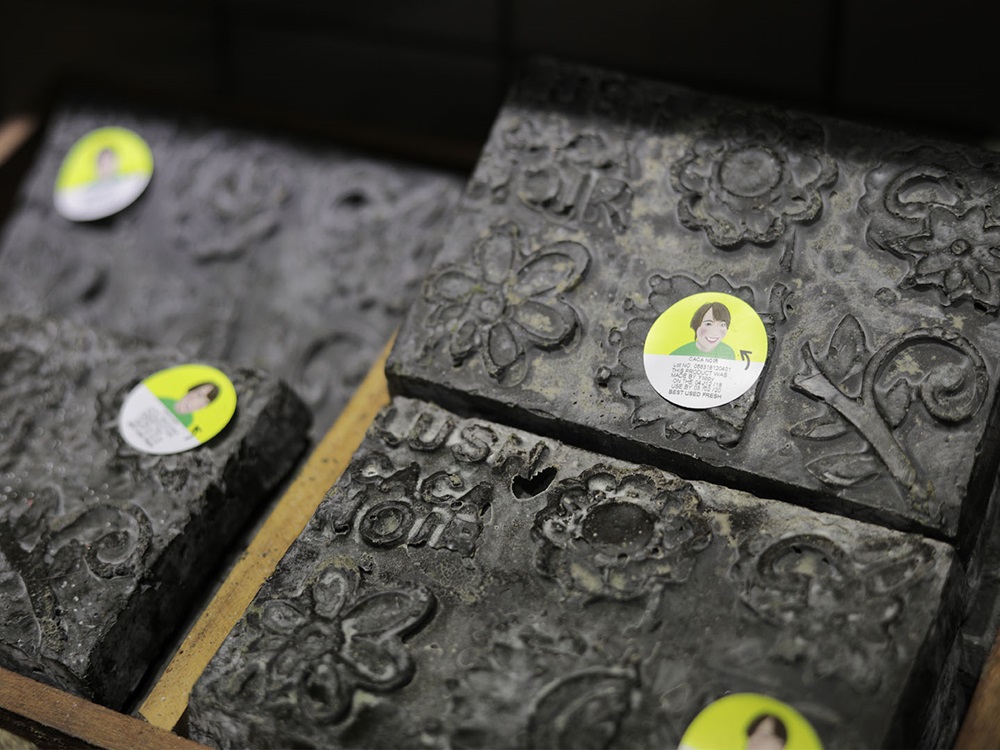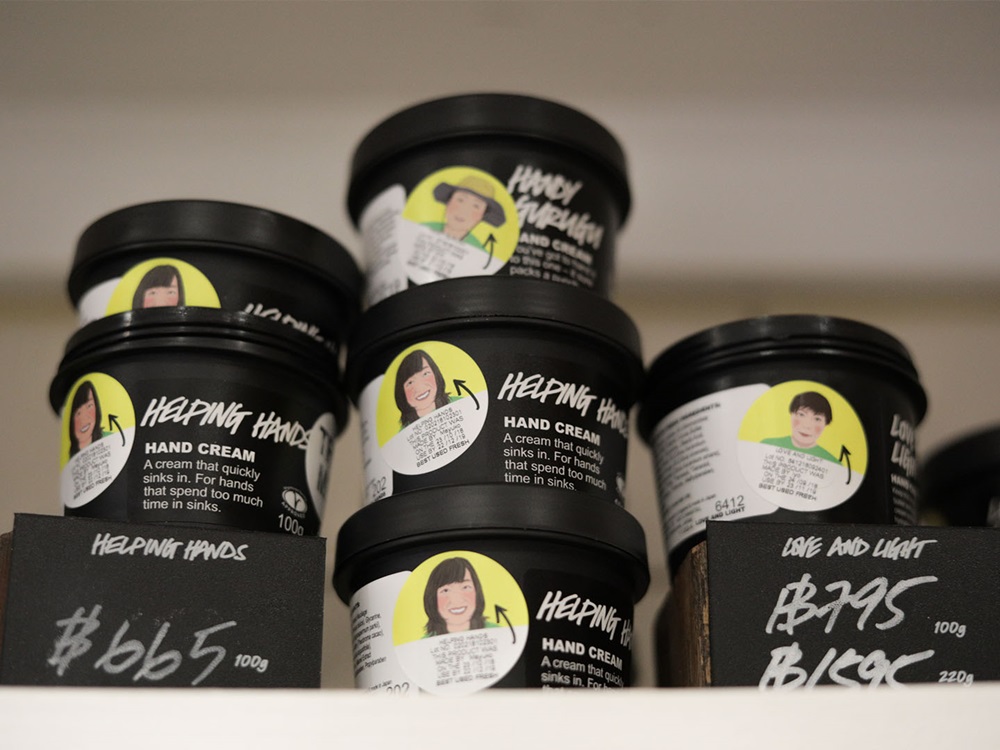 #HappinessinEveryStep
Not only does LUSH seek out safe, quality ingredients, they also build a bond with the earth, people and community who bring them their products. The ingredients LUSH uses can be traced back to their origin from the moment they were raised up until the manufacturing process. LUSH doesn't use mica from nature to create the glittery texture on their products. Instead, they use a plastic-free variant made from synthetic mica created in a lab. Mica is a mineral that is found in natural granite. Those in the beauty industry often use this mineral to add some shimmer to their products.

Discover a pleasant, fun, soothing, and relaxing beauty experience in the world of LUSH and its first flagship store in Thailand at Siam Center's G floor. We're certain you will fall in love with LUSH without even knowing it.



Meet the LUSH beauty evolution
These are the prominent beauty items from LUSH

1. Bath Bombs - There's no question that bath bombs are a signature item at LUSH. These are round, colorful balls that are ready to explode with color and fragrance once they enter the bathtub. They create a special moment, give you relaxation, and freshen up your skin. They're also available in a wide array of colors, scents and moods.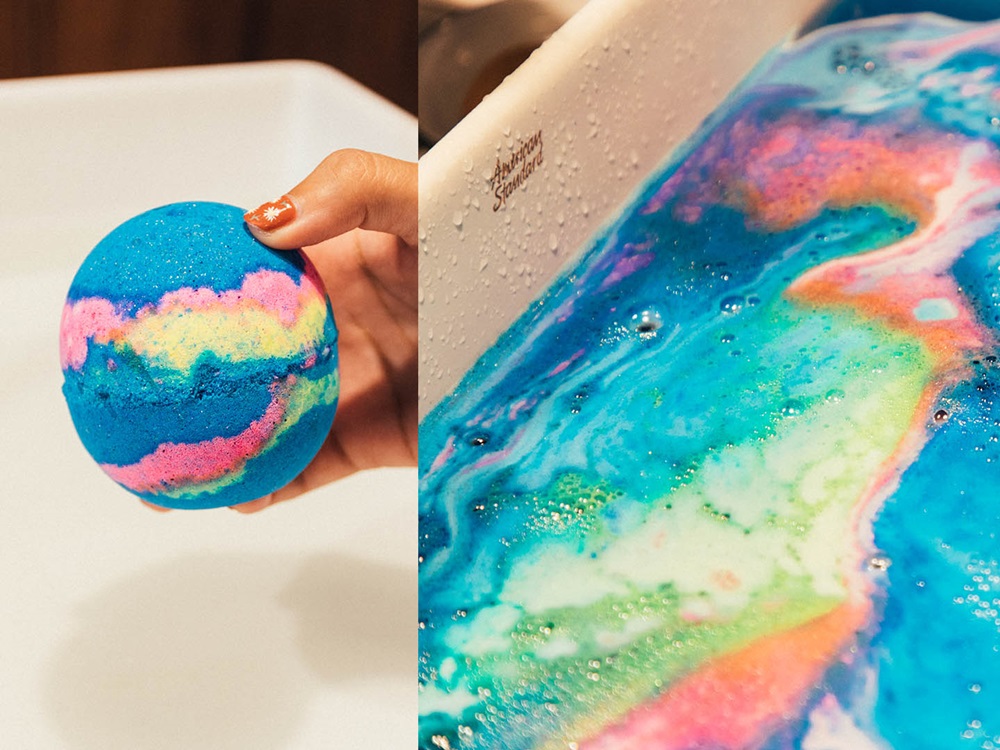 2. Facial Set Routine - The Naked Cleansing Balm - Sleepy Face is designed for people with sensitive skin, this solid-shaped balm helps with makeup removal. All you have to do is apply it all over your face, massage a little, and then wipe with a wet cloth. It's composed of organic cocoa butter and jojoba oil, allowing for quick absorption by the skin. Oat milk and lavender oil also helps to soothe the skin. Angels on Bare Skin is a cleanser composed of kaolin to help absorb any bacteria or oils, lavender oil and rose absolute for soothing the skin, and crushed almond powder for bright and healthy skin. The Jelly Face Mask - Fomo relieves the facial skin of any redness or irritation. Just leave it on for 10 minutes and then wash it off. The Naked Facial Oil - Argan is a skin oil packed with food for the skin. Its components include argan oil, rosehip oil, shea butter, and lemon oil. It moisturizes, maintains, soothes and brightens your skin. Then you have the Eau Roma Water, a toner for skin conditioning that also soothes and moisturizes. It's composed of rosewater and lavender.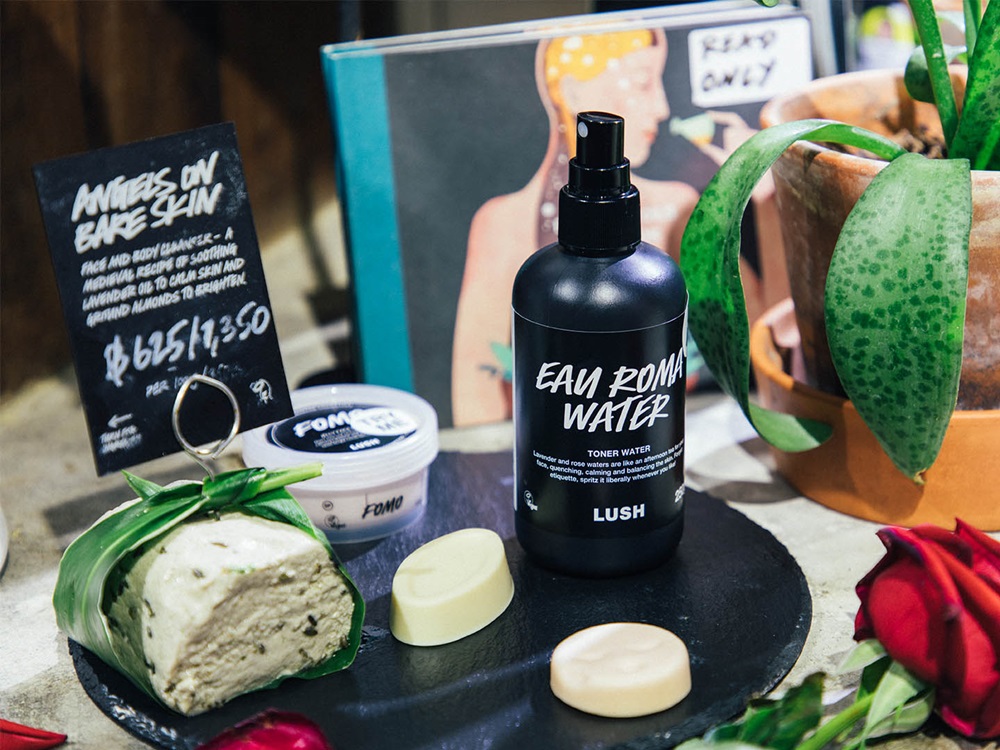 3. No Paraben Set - LUSH doesn't use any preservatives in its skincare products. Instead, they ensure their products are self-preserving by reaping the benefits from their ingredients. Examples of such ingredients include cocoa butter, honey, salt, and tofu. Over 65% of LUSH's products are self-preserving, reducing liquid proportions or being designed in solid form. An example of this is the Little Pot of Energy body lotion, a container-shaped lotion that comes without packaging whose purpose is to soothe the skin, smells of citrus, and is composed of shea and cocoa butter. You also have the Hot Oil Treatment, a hair care item that gives a DIY feel. There are also solid-shaped makeup removers and body butters.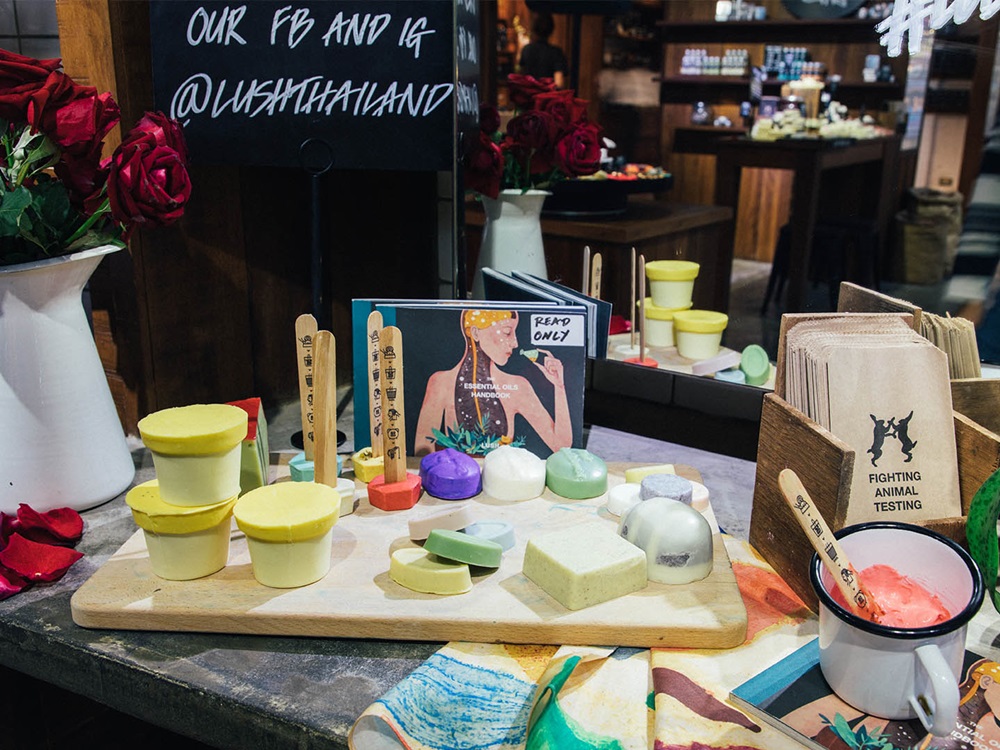 4. Seductions of Thailand - Be amazed with the Thainess in a world-class brand as LUSH uses oil from agarwood (rare and worth more than gold) from the Trat province of Thailand. This is a key component of the "Goddess" line of LUSH products, available as perfumes, fragrance oils, and soap bars. They have a powerful, floral scent .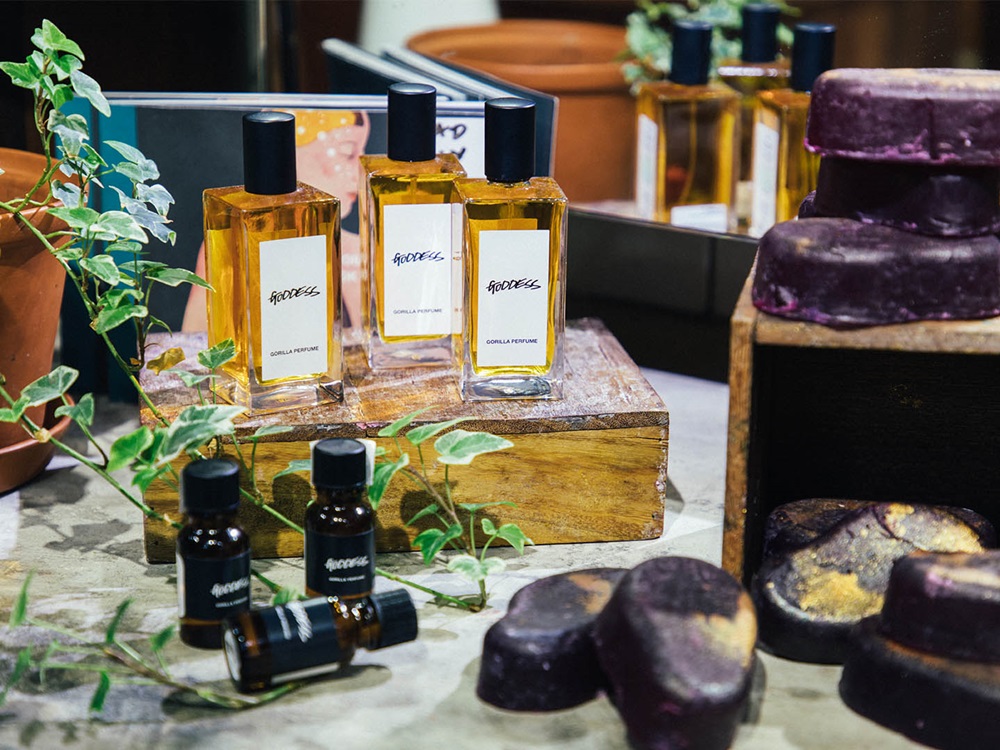 5. Teeth Treat - LUSH doesn't fall short when it comes to dental care. This is evident with their Toothy Tabs and Mouthwash Tabs, toothpaste and mouthwash which both come in the form of tablets. They're highly convenient and suitable for travel. For the Toothy Tabs, just give them a chew and brush with a toothbrush. As for the Mouthwash Tabs, use with water by chewing, gurgling, and rinsing. There are many flavors to choose from.