Proudly Celebrate Pride Month - Siam Center, Siam Paragon and Allies Offer Exclusive Gifts for LGBTQIA+
In collaboration with United Nations Development Programme (UNDP), Siam Center affirms the determination of Diversity, Equality, & Inclusion policy. You are all invited to unlimitedly explore "Siam Center The World of Freedom & Pride".

• Free! Get an incredible and valuable PRIDE oil gift. Patom's essential oil is made from a special formula with peppermint and eucalyptus as ingredients. The Absolute Siam "Set Free" fragrance is only available at Siam Center (1 person/right/day, limited 50 rights), when applying for or presenting a Tourist Card from Jun 15 – Jul 3, 2022.

• Get 5-30% off at the participating stores and restaurants, and VAT refund up to 6% off right away. Apply here: https://bit.ly/3CL13fq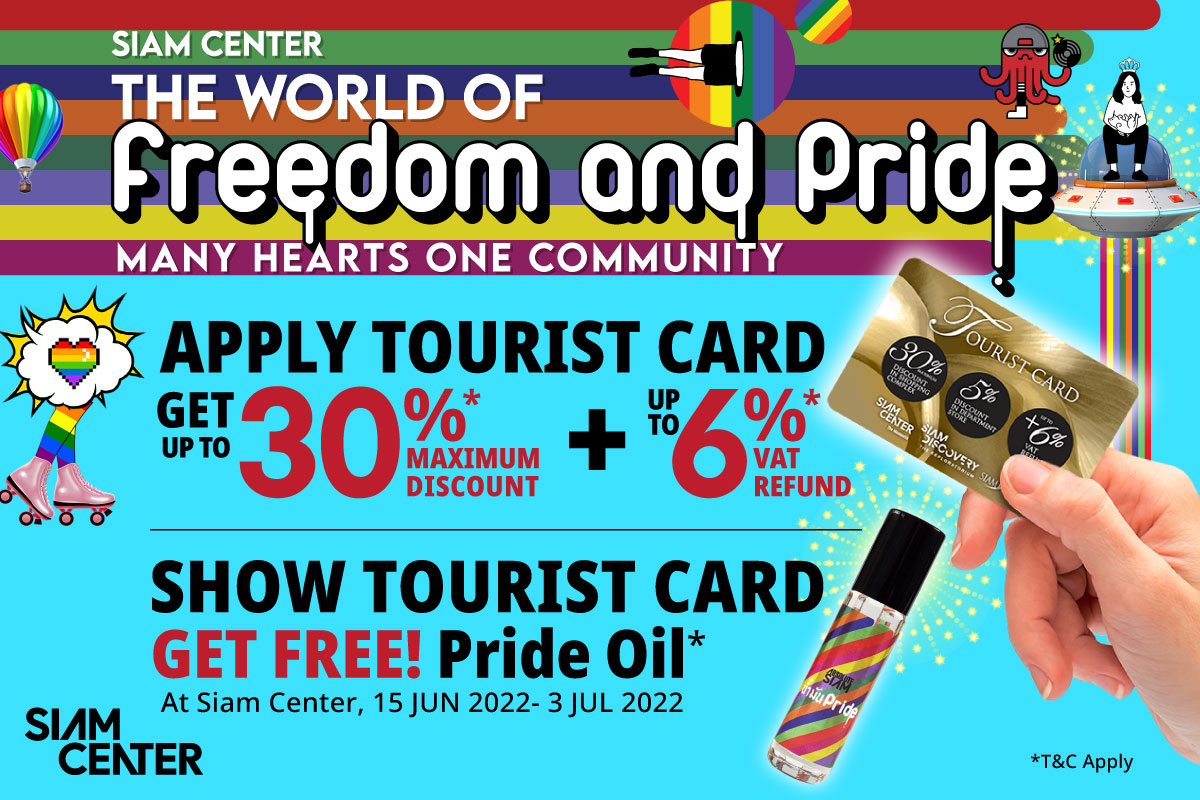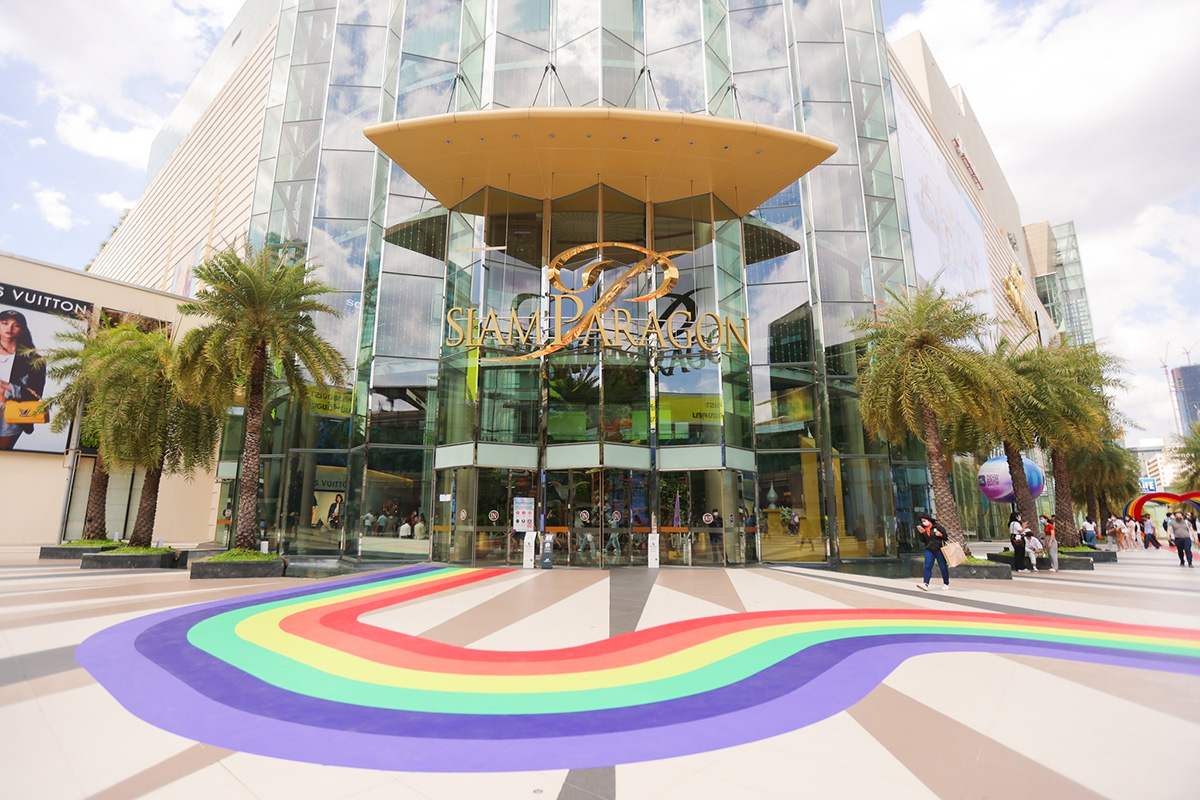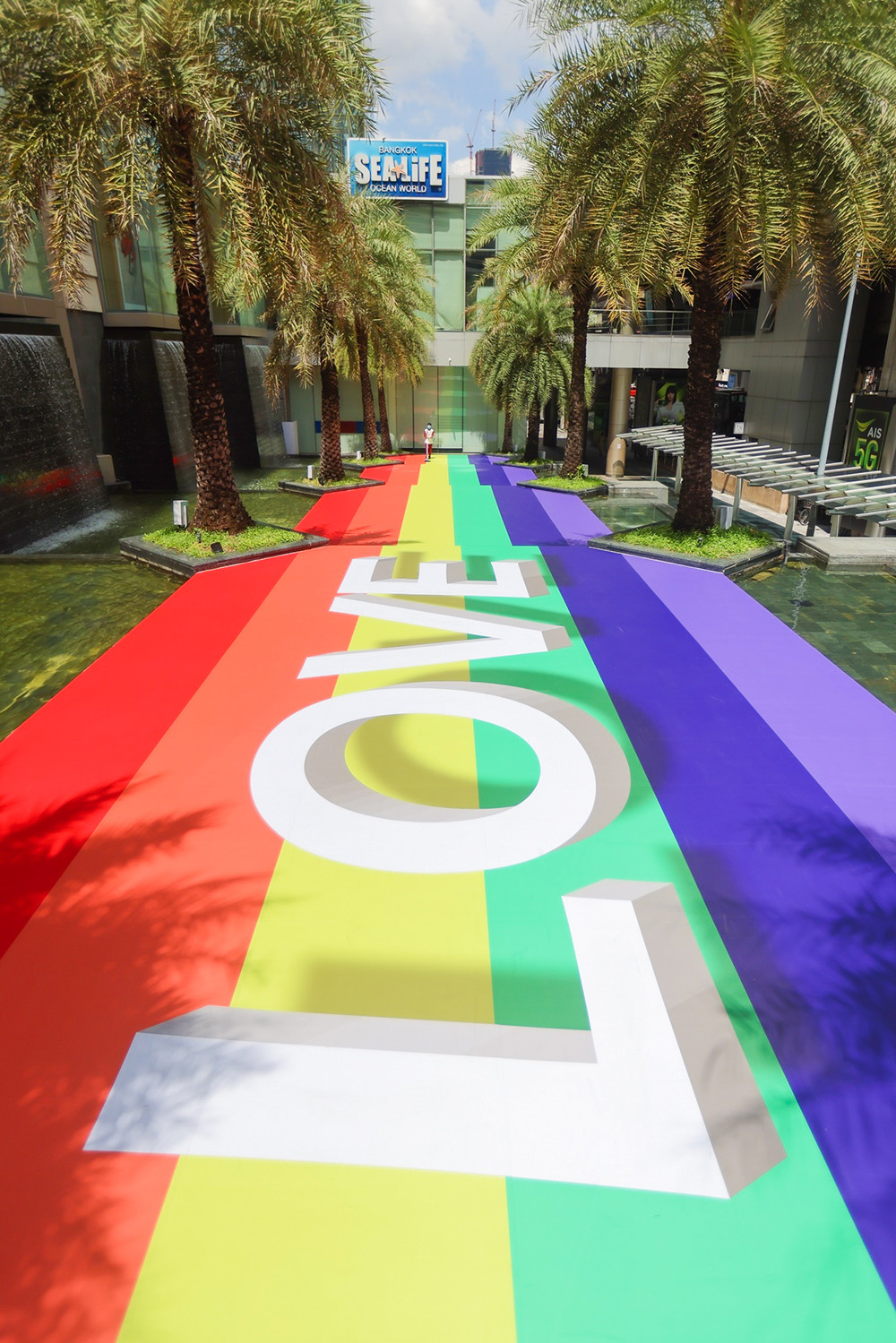 • Simply step on to this area of advanced ideas, it will lead you to the inspirational rainbow vibes from various brands' special collections and creative decorations for the Pride Month celebration. Let's take out your camera, check in, pin your map, and express your standpoint in supporting equality from Jun 7 – Jul 3, 2022.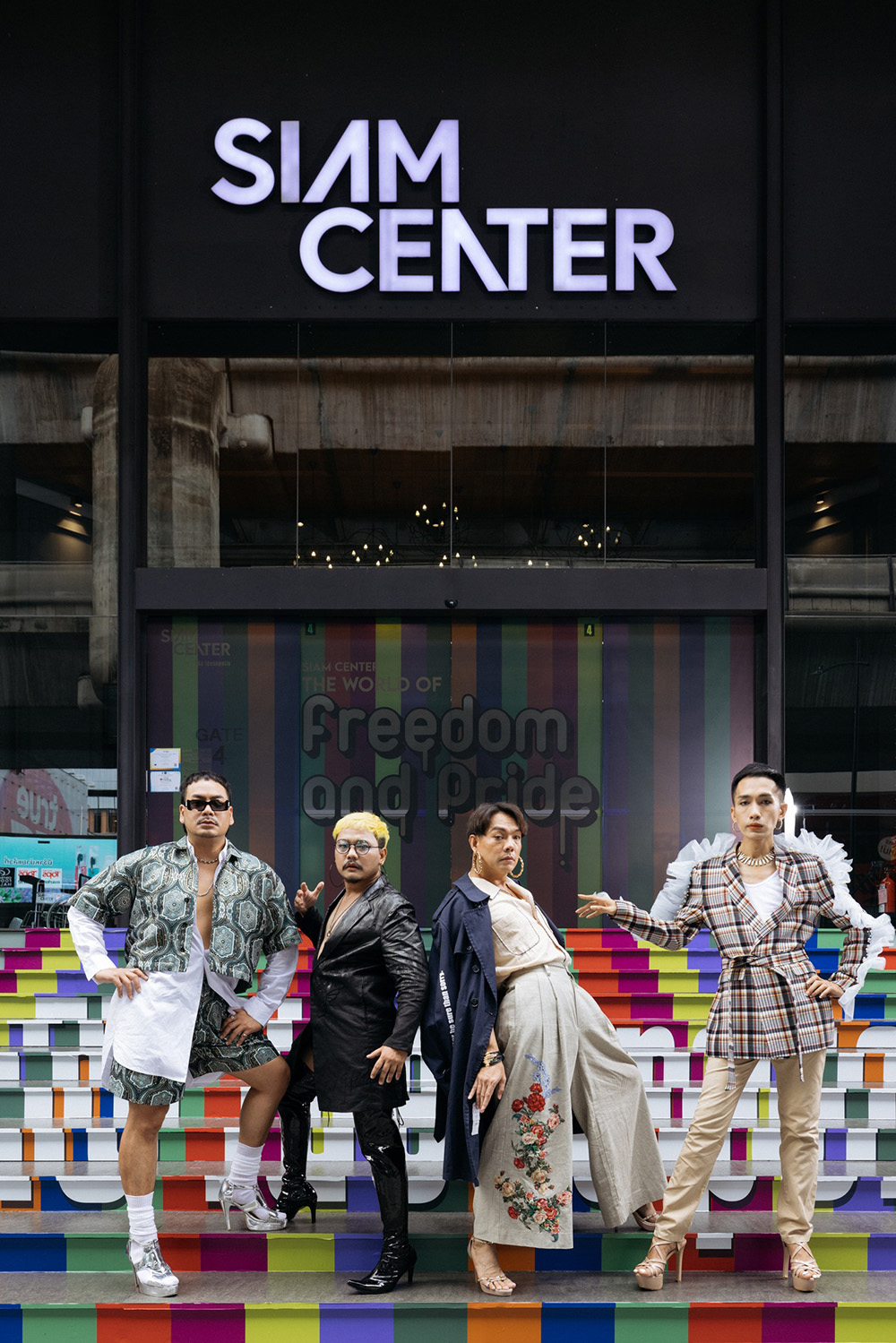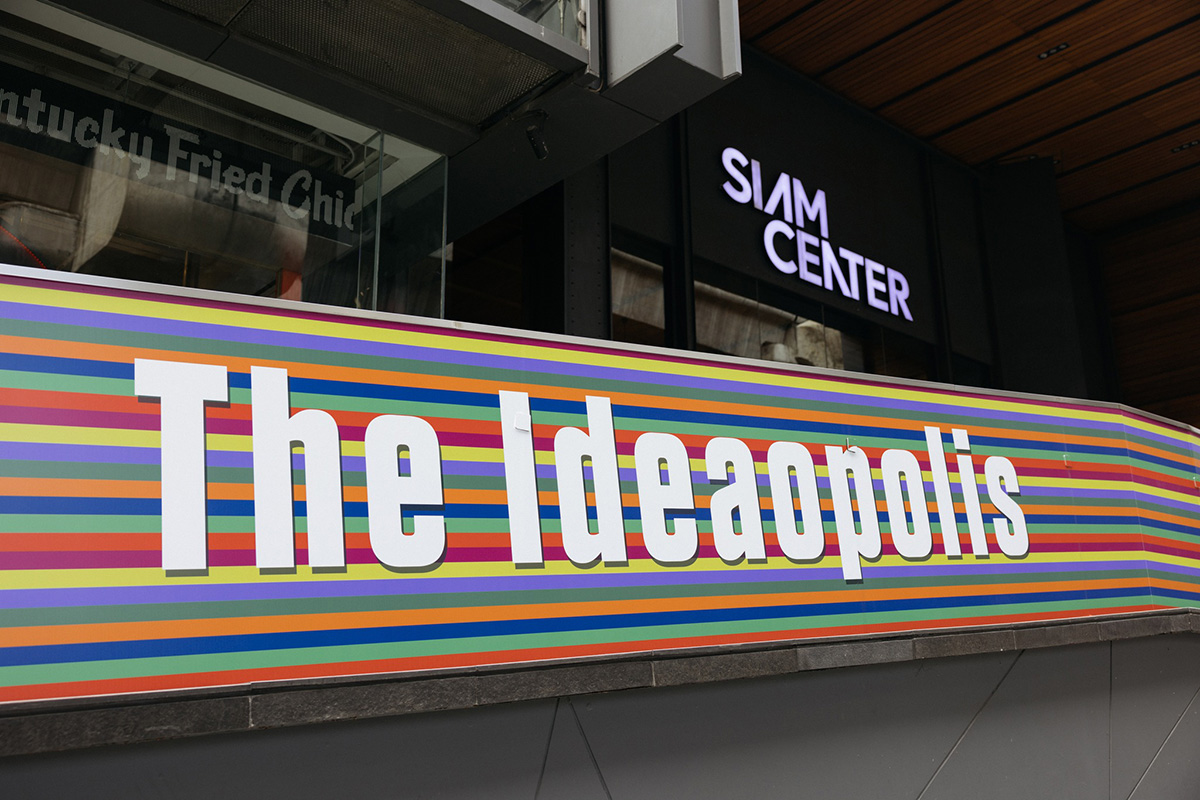 • Enjoy marvelous and different activities every week. Whether it's a variety of PRIDE collections from leading brands, a colorful photo booth, rainbow cotton candy and drinks, you'll feel cute, yet hot and sexy in the style of Siam Center or Weekend Market Place. Have fun at Atrium 1 Zone, G Floor, from Jun 15 – Jul 3, 2022.


Celebrate Pride Month and meet DOMUNDI x Siam Center The Secret Theatre. You will have a good time with series from DOMUNDI and Mandee Work, and impressive scenes and atmosphere from the 5 famous series. Fans of Zee-NuNew, Max-Nat, Tutor-Yim, Jimmy-Tommy, and Net-James should not miss this chance. Also, sign up to show your support for diversity and equality, to get an exclusive postcard at the activity area, 1st Floor, from Jun 15 – Jun 3, 2022. Free of charge!

Siam Center and Siam Paragon, together with Kingston Hotels Group and SO/ Bangkok, present extraordinary promotions to celebrate Pride Month as follows.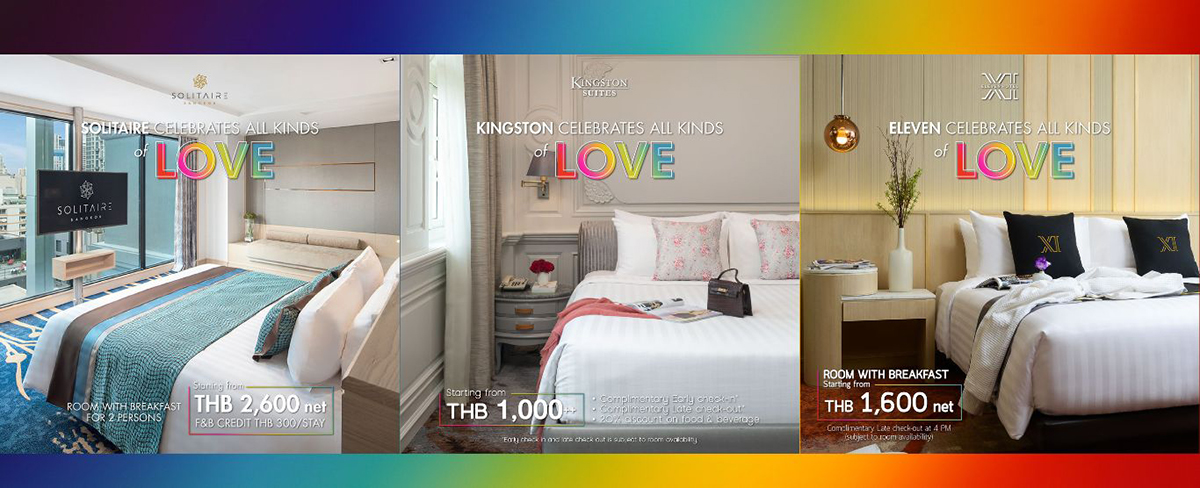 Kingston Hotels Group
Offers the exclusive price for Thai and international visitors for every room type.
Select your hotel preference to celebrate Pride Month:
• Solitaire Bangkok Hotel Sukhumvit 11: https://bit.ly/3z0rqxV
• Eleven Hotel Bangkok Sukhumvit 11: https://bit.ly/38TuilB
• Kingston Suites Hotel Sukhumvit 15: https://bit.ly/3wYYxRj



| | |
| --- | --- |
| | |
| | |
| --- | --- |
| | |

SO/ Bangkok
At SO/ Bangkok, we're thrilled to be organizing a bundle of energy-packed events throughout the month of June.
From our iconic wet and wild SO Pool Party, to our audacious Drag Me To SO/ Glow Out! Pride Party, celebrating Pride Month to embarking on an epicurious journey into the world of cheese with Cheese at SO/.
Whether you're a party-seeking thrillseeker, daring creative or avid epicure, SO/ Bangkok's got it all!
More information please visit us at https://my.so-bangkok.com/ for more information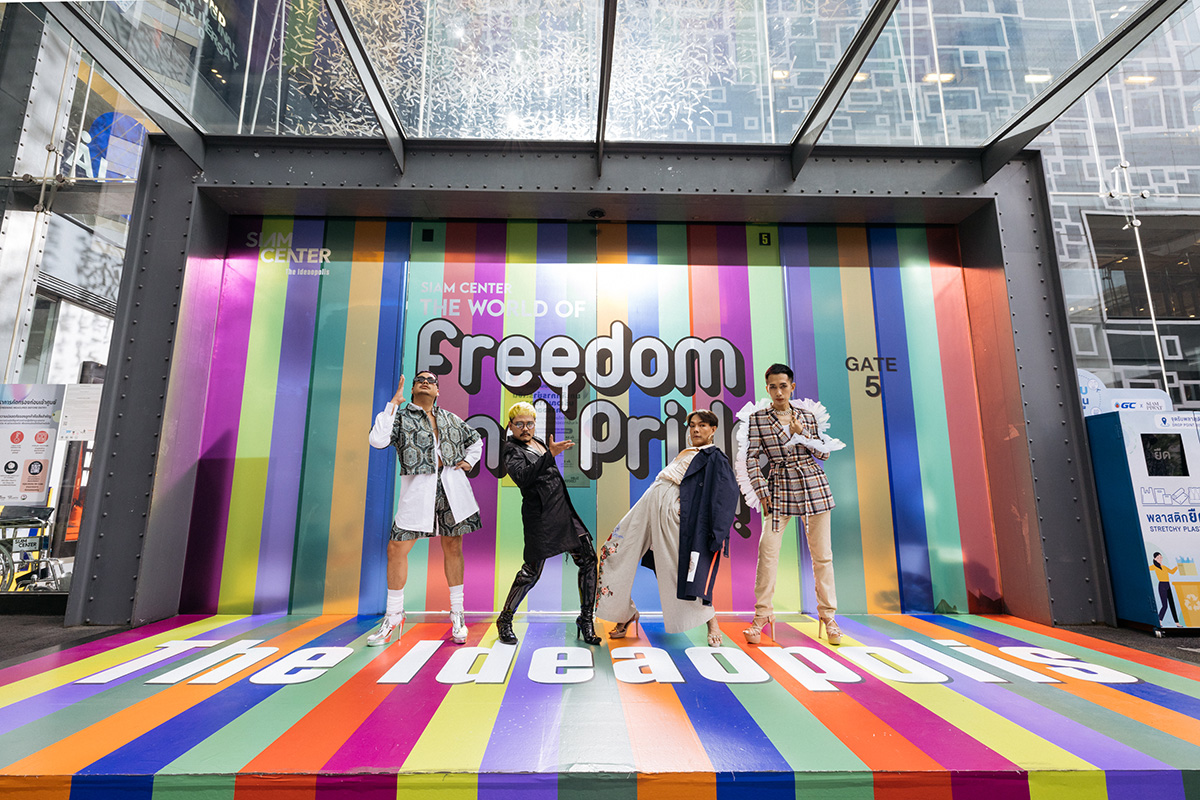 Enjoy and celebrate Pride Month with us!
Make your trip fabulous!