A Destination for Denim, Vol. 2
A Destination for Denim, Vol. 2
Wander Siam Center's Halls and Experience Their Premium Denim Collections

Siam Center is known for being the home of Thai designers. But that's not all; it also houses a few denim stores, all of which are of premium quality. To add to that, there is also one denim brand that is actually from Thailand. Explore Siam Center and the denim goods that it has to offer you.


CPS Chaps, G Fl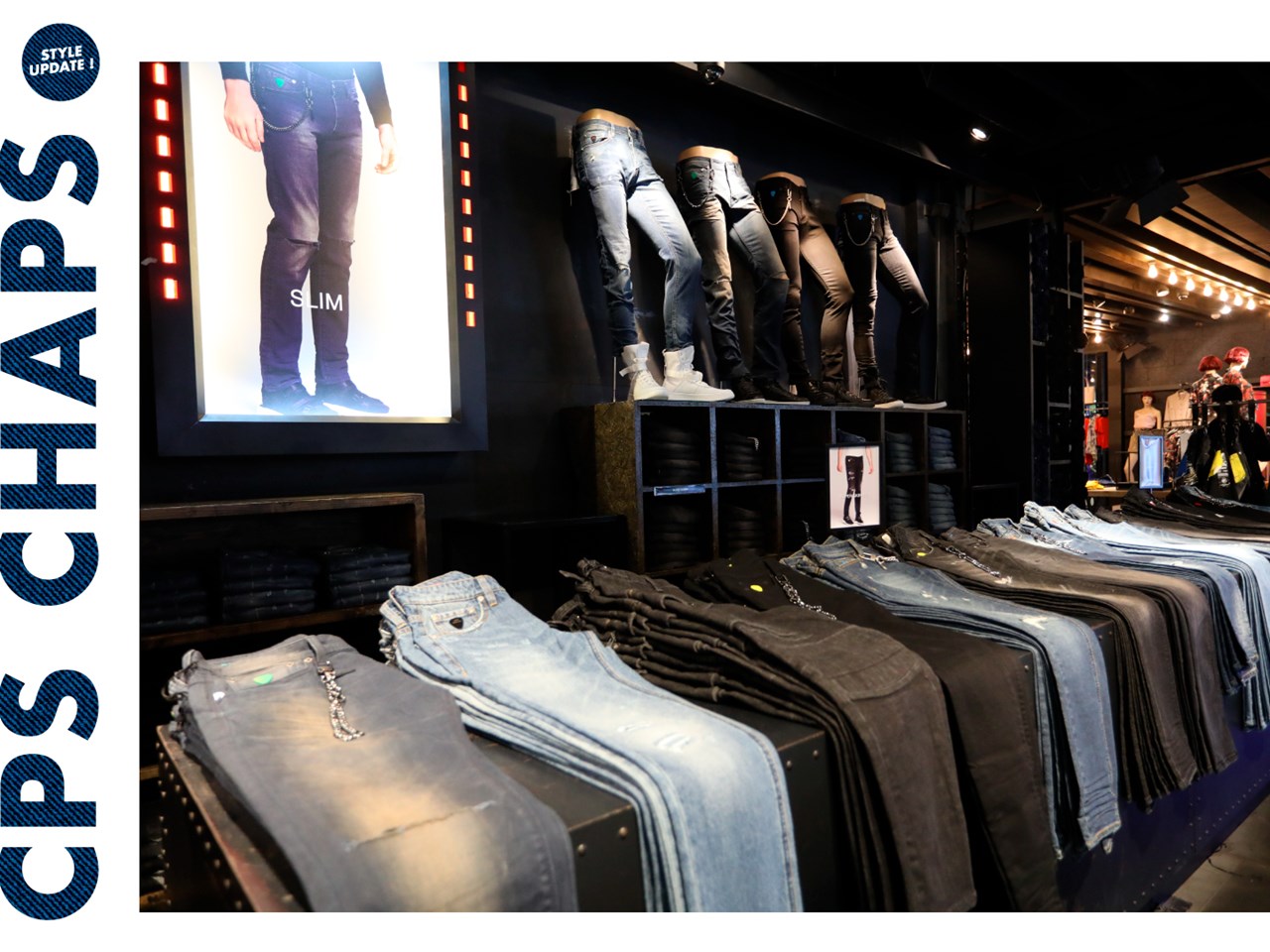 CPS Chaps was first founded in 1980. Upon first glance, you'll see that this clothing brand is heavily influenced by 70's and 80's rock. The store itself is decorated with musical instruments, particularly electric guitars and drum kits. Perhaps the most distinguishing feature of CPS jeans are the guitar picks that are sewn into their right pockets, further emphasizing on the brand's influence from rock music. A lot of CPS's products focus on skinny and slim-fit jeans, giving wearers a look similar to the rock stars of the late 20th century. Some of the jeans at CPS also come with an accessory chain as well.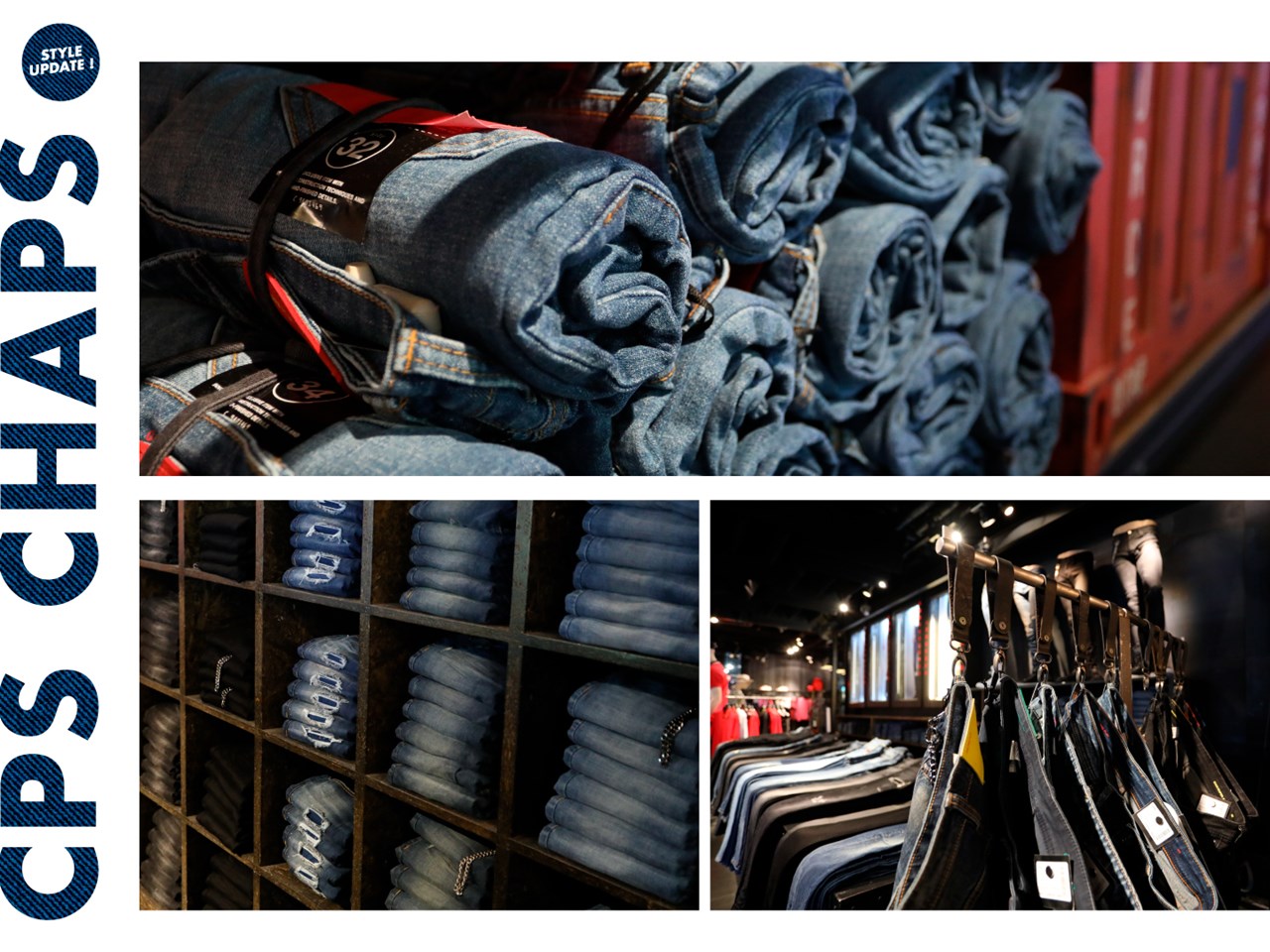 Currently, CPS is running its "Colors Play" series, which is proving to be highly popular among its customers.

We start off with the rather basic-looking "CPS Slash Super Stretch" jeans. When you see these, this is probably your prototypical pair of jeans made and offered by CPS. From a distance, you already know it's a pair of CPS jeans owing to the guitar pick on the right pocket. The slight wear-and-tear design helps to add a rock-and-roll feel and anyone who dons the Slash Super Stretch will probably look like a rocker themselves.




The first of CPS's new "Colors Play" collection. The "Zakk/Super Skinny" jeans is made distinct with light blue guitar pick and light blue leather patch. This pair of jeans is one of CPS's prime example of the ripped jeans look. With that said, there is a strong influence of the punk subculture lurking in these jeans with the torn aesthetics alone. But add the silver accessory chain and you've got a pair of full-blown punk rock jeans, reminiscent of those worn by the artists of the 1970's and 1980's. Looks cool and somewhat rebellious.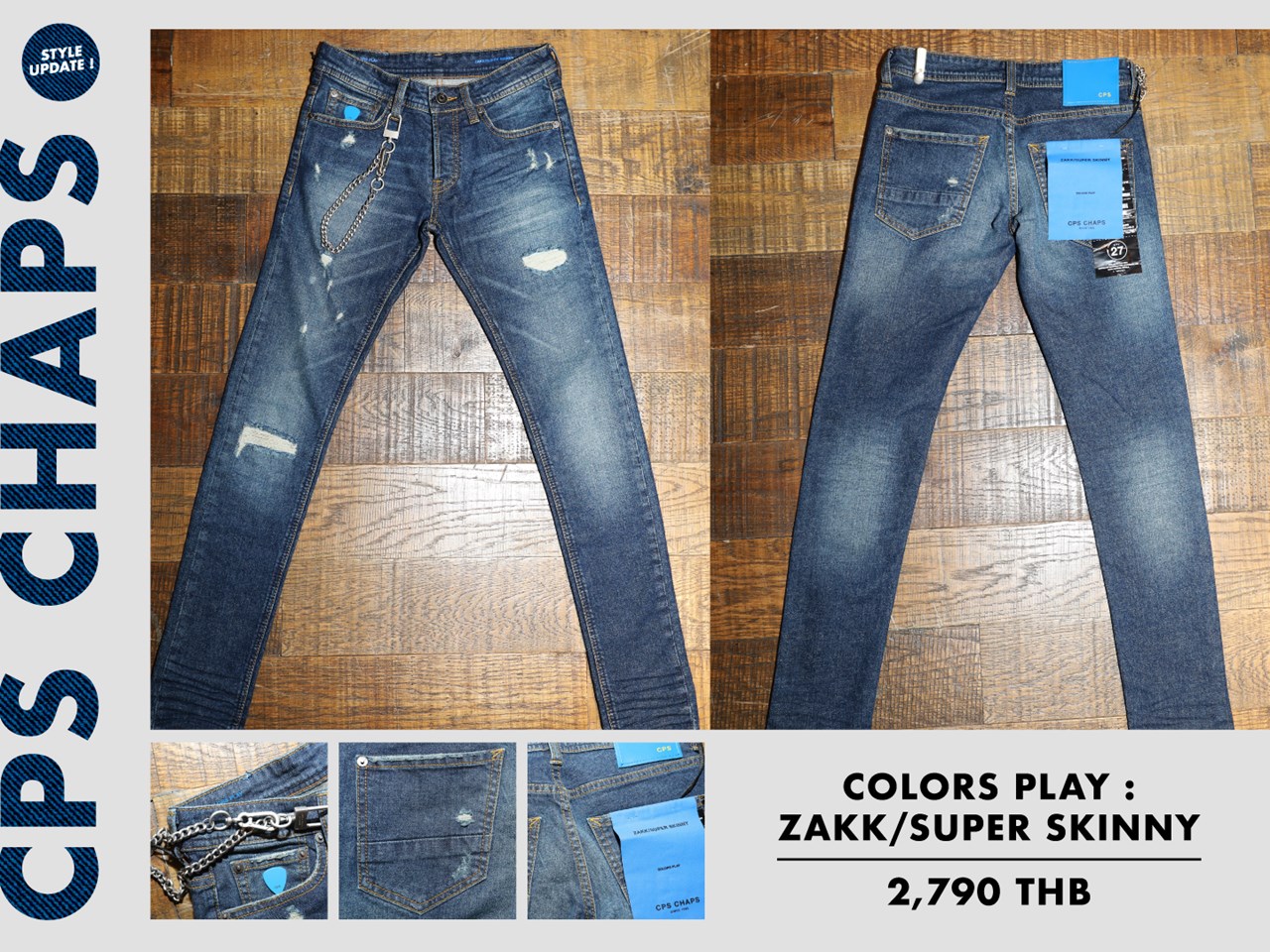 Black denim is another thing that CPS Chaps has become known for when it comes to their jeans. The brand does not fail to include black as part of their palette in their "Colors Play" collection. If anything, black jeans have become an increasingly popular product among the items offered at the CPS Chaps store. This "Zakk/Super Skinny" pair of jeans is just one of the more recent black denim items that are a must-have from the brand. Here, CPS blends black with yellow, using black denim and adding both a yellow guitar pick and yellow leather patch. To top it all off, the finishing touch to the black/yellow "Zakk/Super Skinny" is the chrome accessory chain. Again, these pair of jeans scream "rock-and-roll" and even "heavy metal".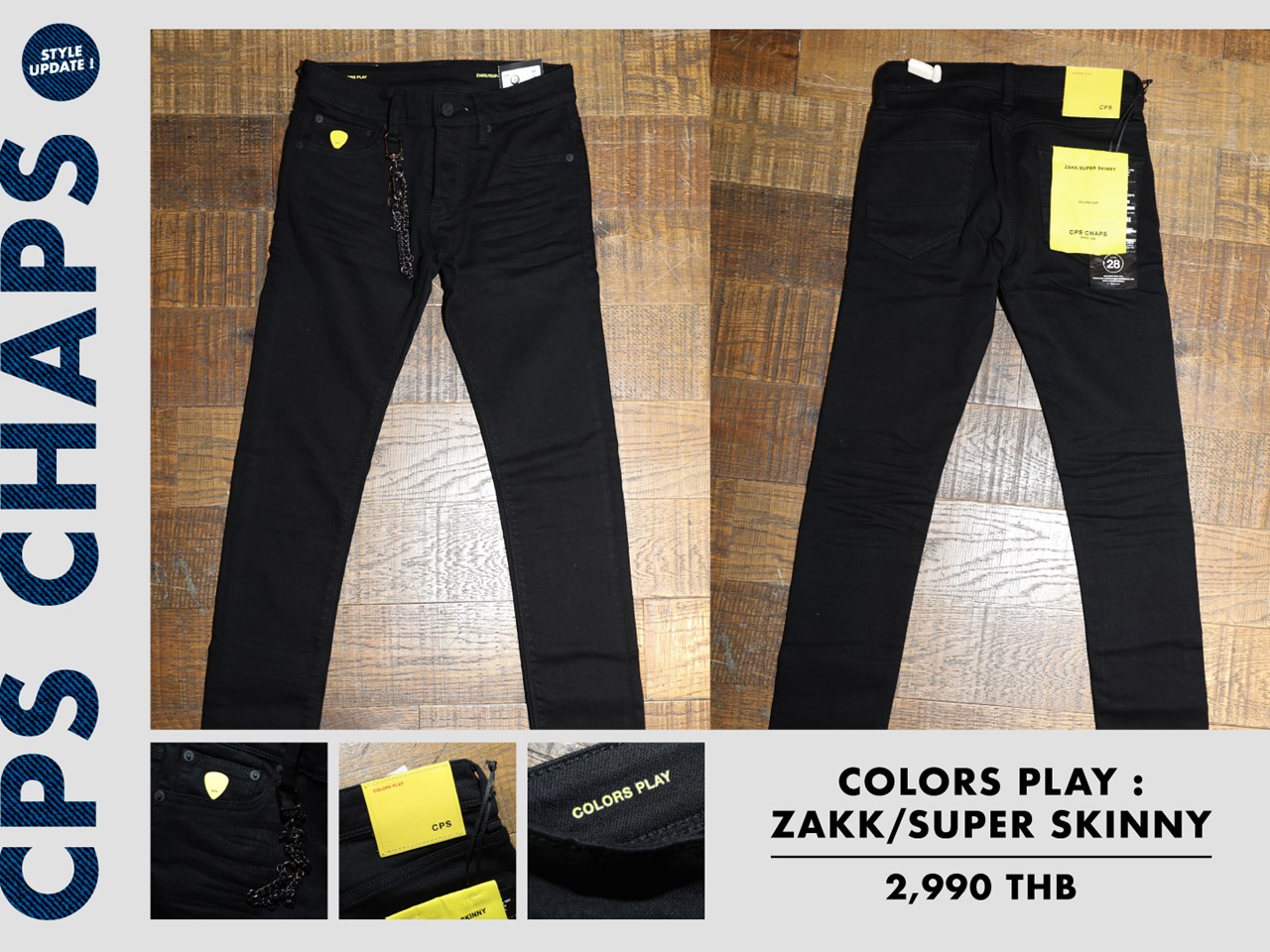 Now this is something you don't see too often in the CPS Chaps store. On the surface, the "CPS Rockband" jeans look like biker's jeans. You know, the kind that motorcyclists wear and then get on their bikes to go for a high-speed drive. But then again, that's not what the brand is all about. These are one mean-looking pair of jeans, even with a name as simple as "Rockband". But the dark color, the zippers at the back of the legs, the gigantic double pockets on both sides, and the padded knees give the "CPS Rockband" a very intimidating appearance. This kind of appearance would go very well with heavy metal fans, or "metalheads". It's a hefty pair of jeans that packs a whole lot of attitude. Calling these jeans hardcore may even be an understatement.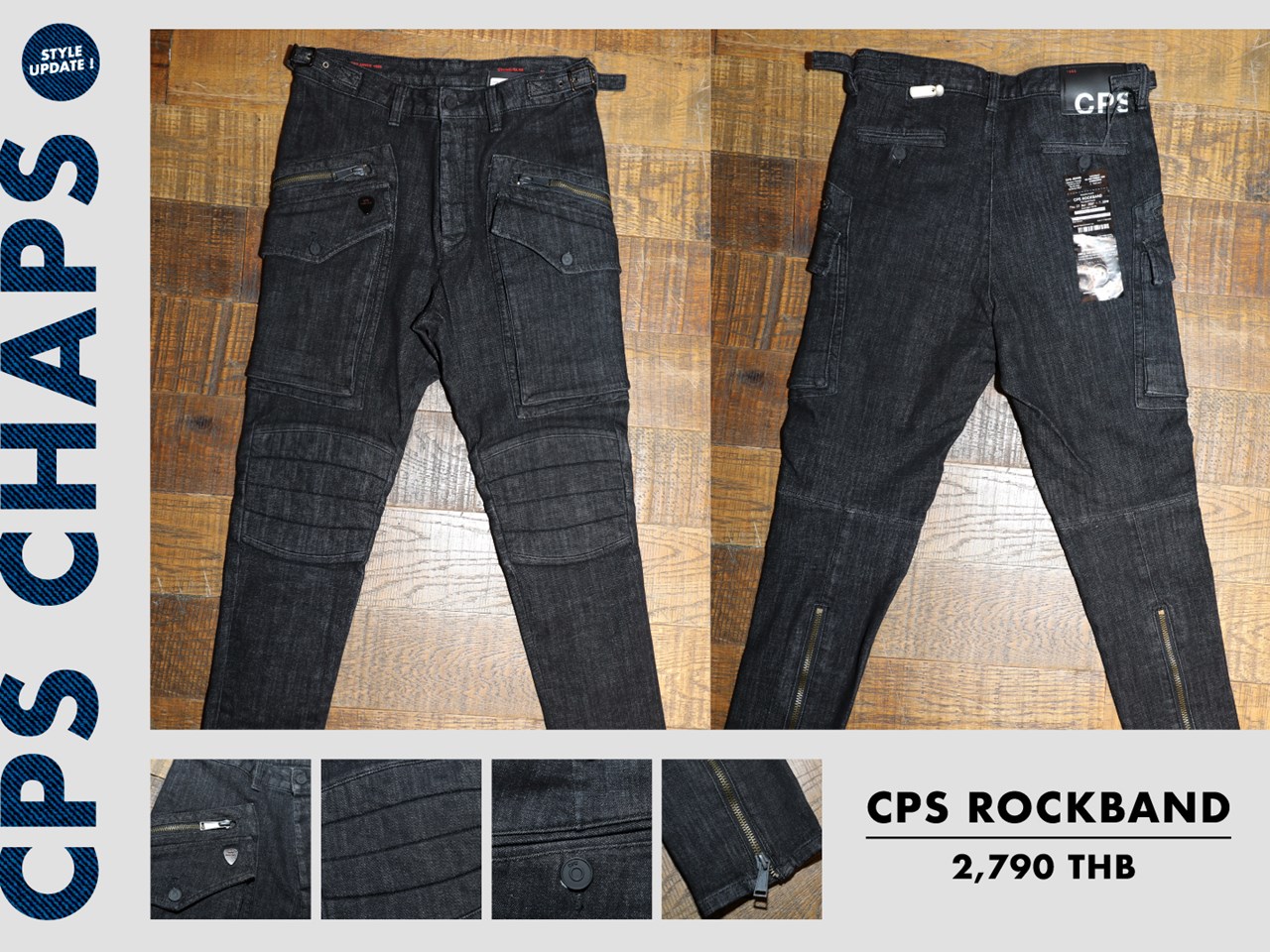 This one is a prime example of washed denim. The "Sione/Slim" also happens to be a part of the (you guessed it) "Colors Play" collection. Look a little closer and you'll notice the tear on the left knee, having drawn influences from the ripped jeans look popularized by punk rock artists of the 70's and 80's. Were it not for the green guitar pick and green leather patch, the "Sione/Slim" itself does look like a relic from the 1970's with its worn and aged appearance. The chrome accessory chain just helps to add a "rock-and-roll" feel to the jeans. Nothing represents punk rock at CPS Chaps more than the "Sione/Slim" jeans.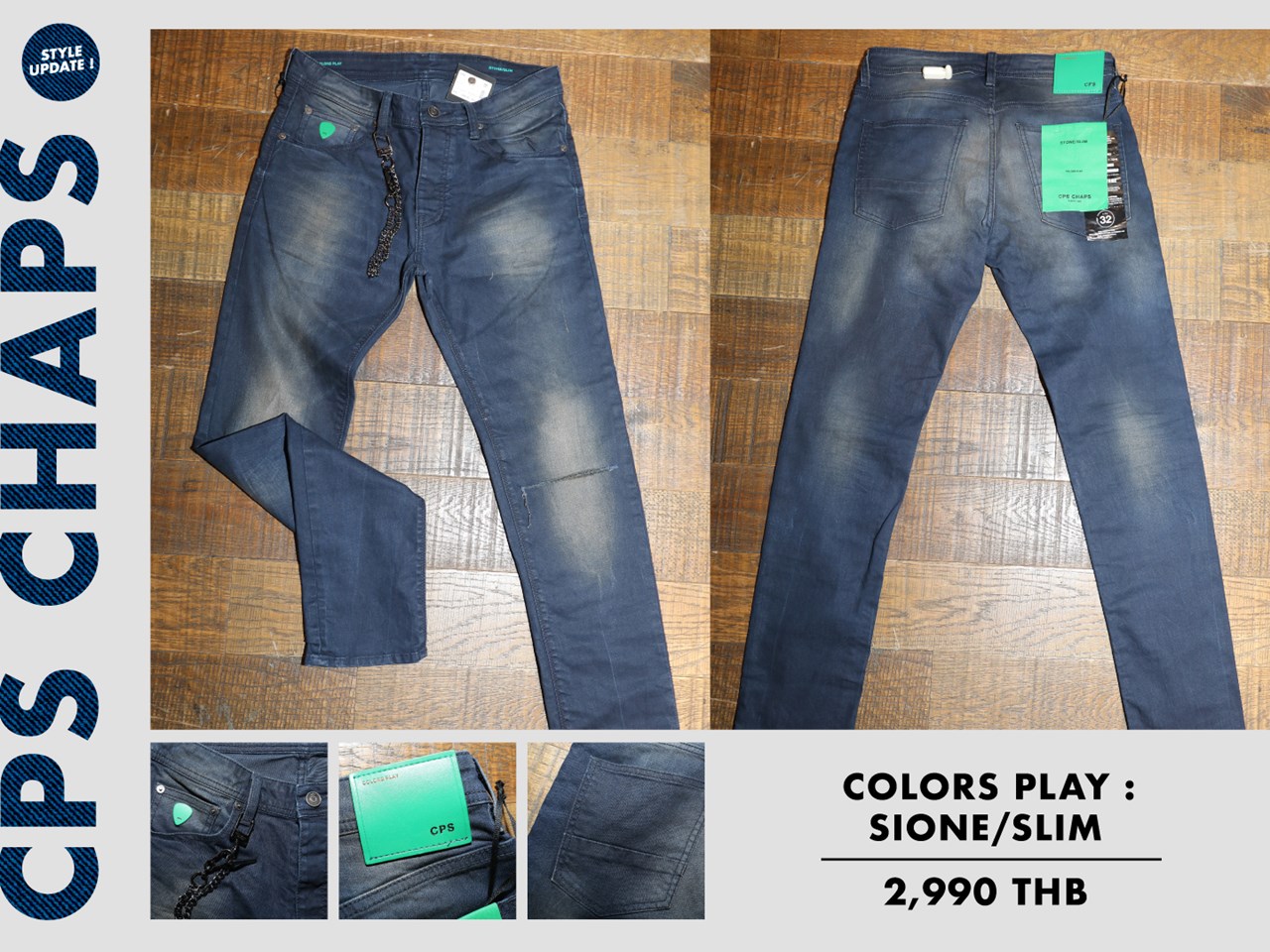 Day Denim, 1st Fl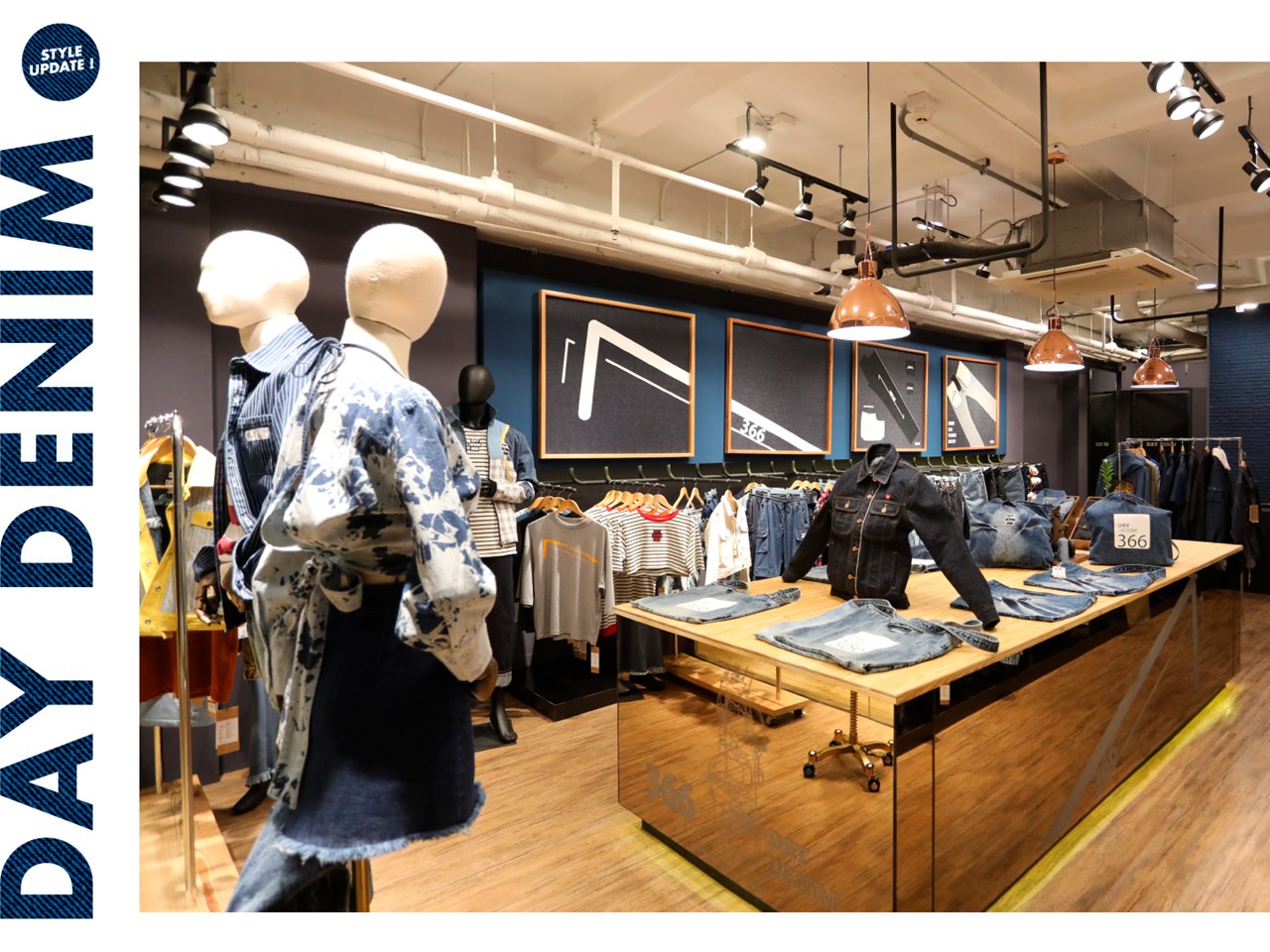 This is perhaps Thailand's most prominent store when it comes to jeans and denim. First opened in Siam Center in 2018, Day Denim produces the country's top-of-the-line, premium denim items ranging from jeans to jackets. You want local goods? Then it's a requirement that you drop by at Day Denim. The quality of the denim offered at the store is simply out of this world. It'd be difficult for you to believe that the jeans in Day Denim are locally made and the only way to prove it is for you to go visit the store and try on, or at least feel, those jeans for yourself.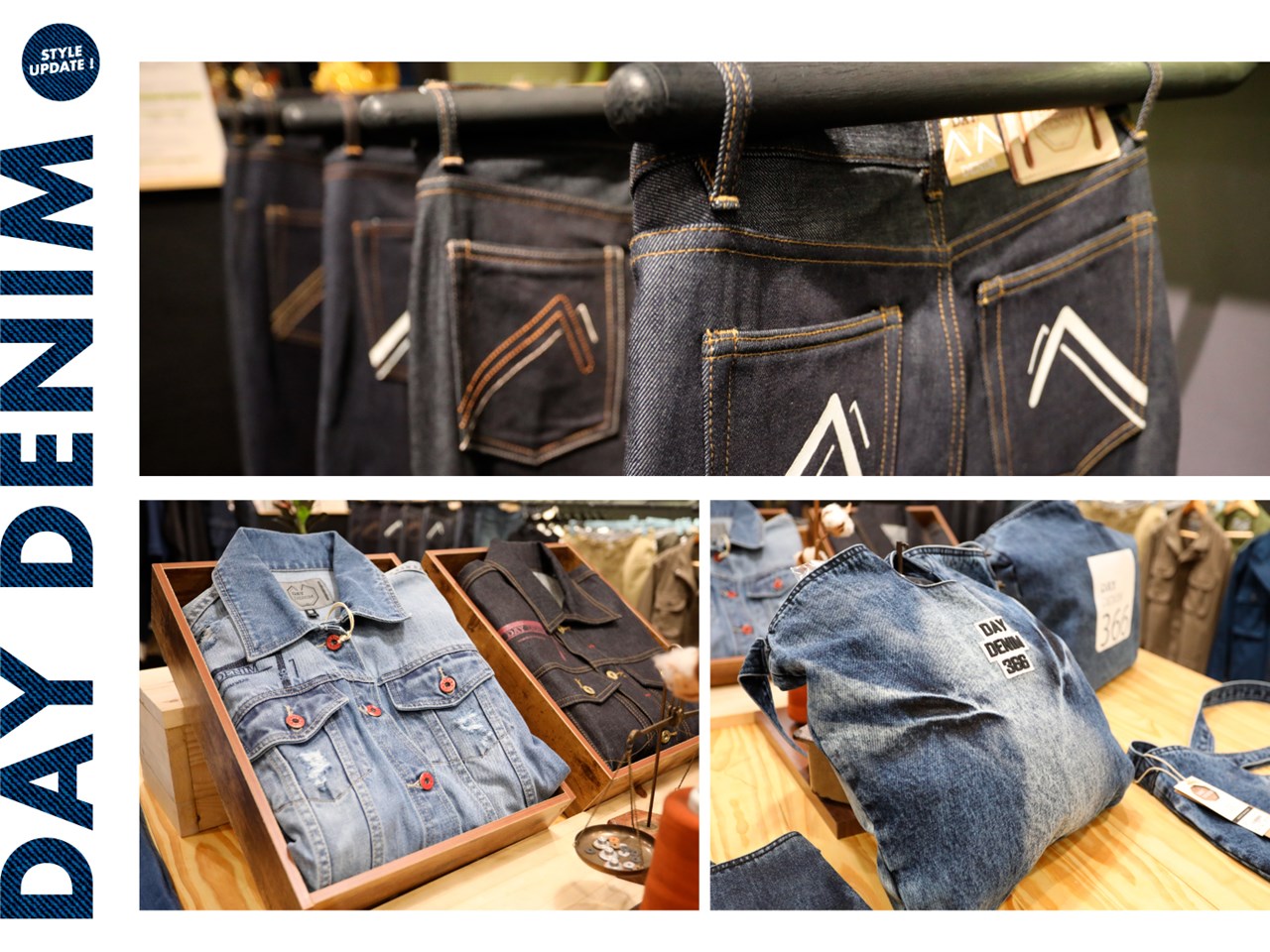 For the Men
Worn together with denim jeans, denim jackets are the crucial half of the popular double denim look. Nowadays, it's easy to find a denim jacket. But the hard part is finding a denim jacket of considerable quality. Fret not, this denim jacket from Day Denim isn't just of considerable quality, it is of premium quality. The material used in producing this jacket is top-grade and even from a distance, you can tell it looks better than other denim jackets. This is all thanks to the material alone. Day Denim also takes into account practicality with this jacket, giving it four pockets: two breast pockets and two bottom pockets.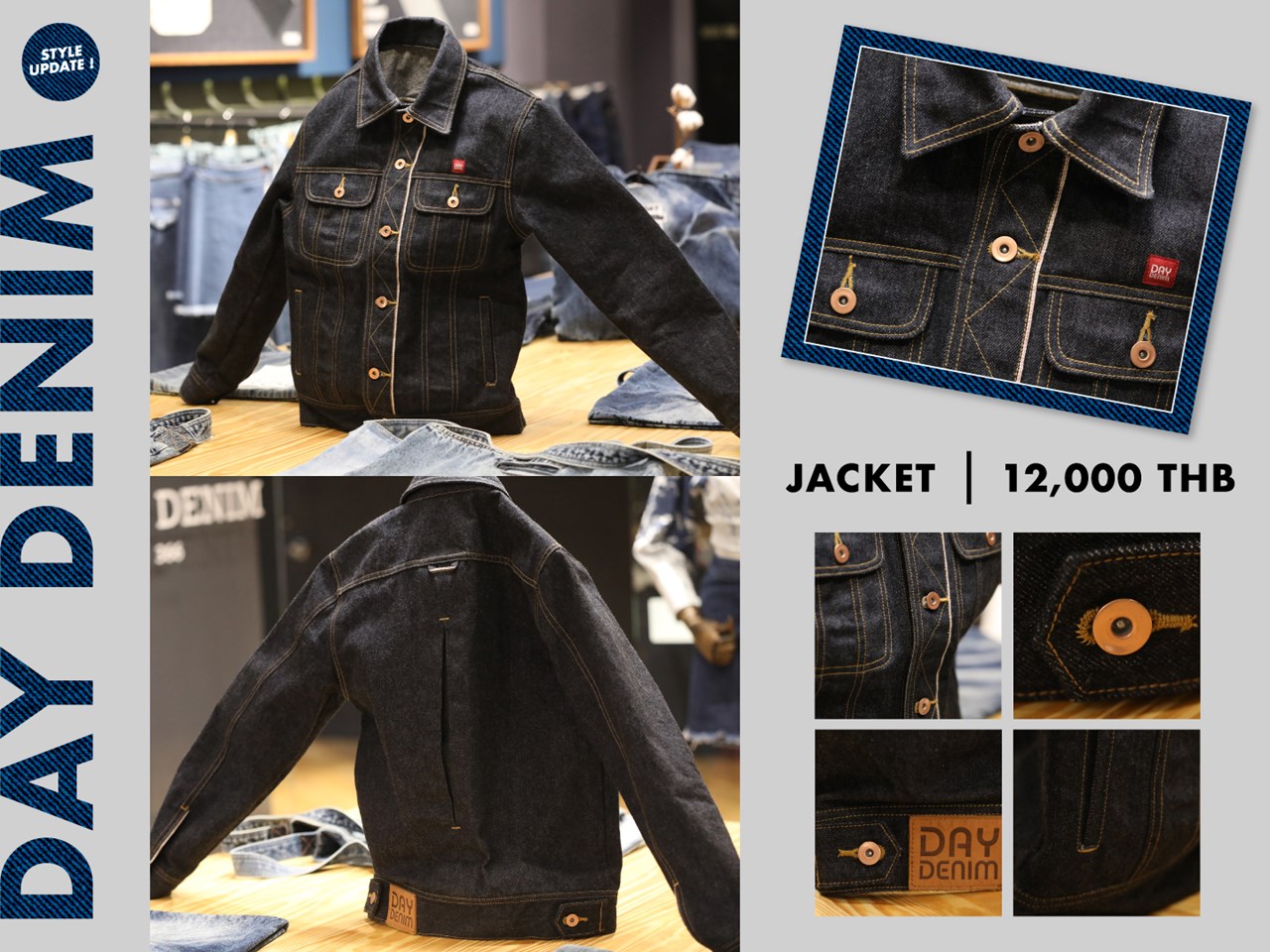 Now we finally focus on jeans. First, we present to you Day Denim's 12.75 oz denim jeans. Again, we cannot stress how premium the quality of the denim used in these pair of jeans is. On the surface, it looks just like any other pair of denim jeans. Perhaps the only distinctive physical feature is the "Day Denim" leather patch that you'll find on the rear. But what truly makes this pair of jeans special is the high-quality, premium-grade denim used to produce them. They may be from a local brand but make no mistake, Day Denim jeans are at the same level, if not higher, as powerhouse brands like Levi's and Diesel.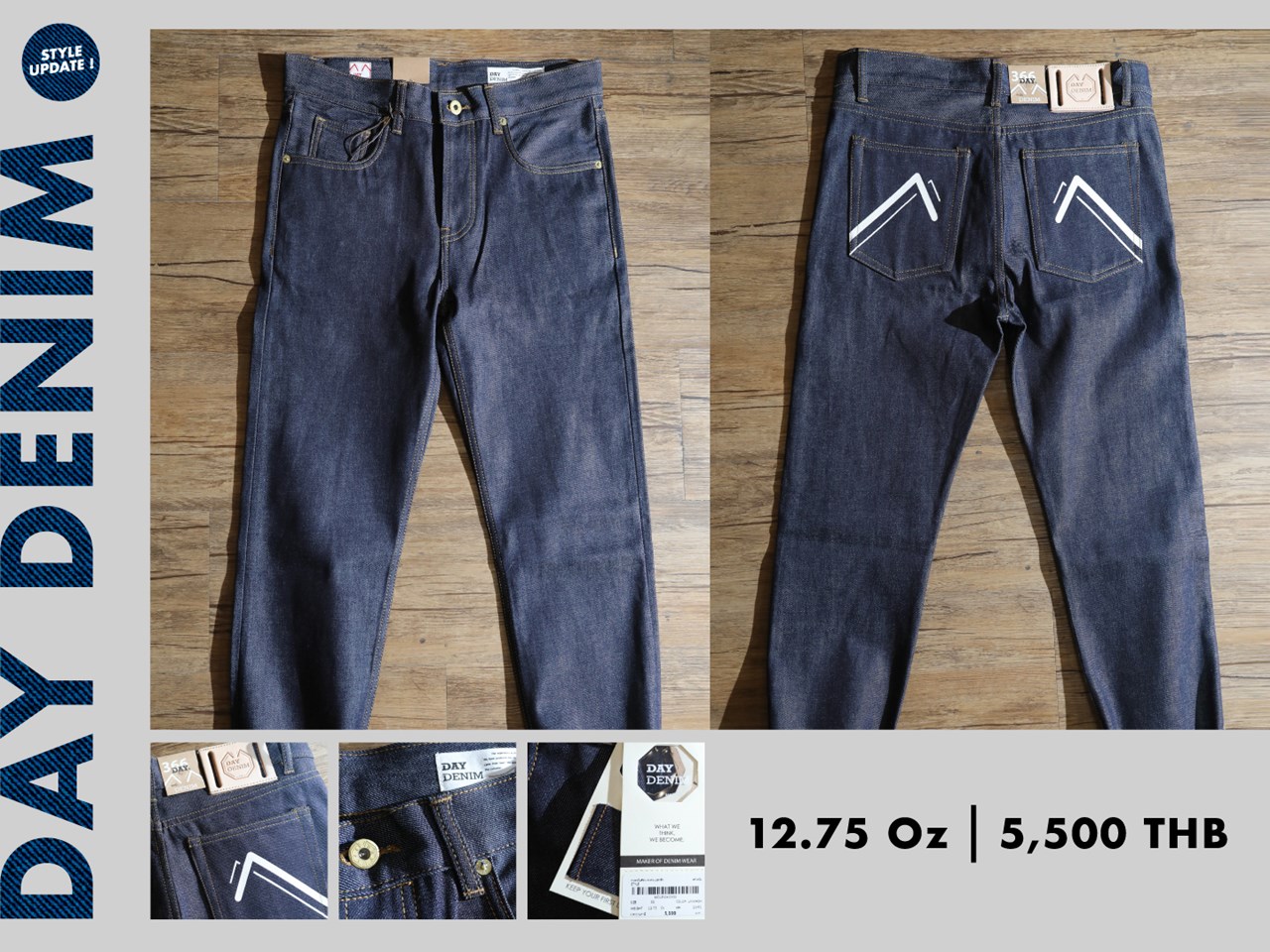 If you match these jeans with the right sweater or jacket, you'll fashion yourself a pretty badass, intense look. This wardrobe makes for a pretty good runway look, don't you think?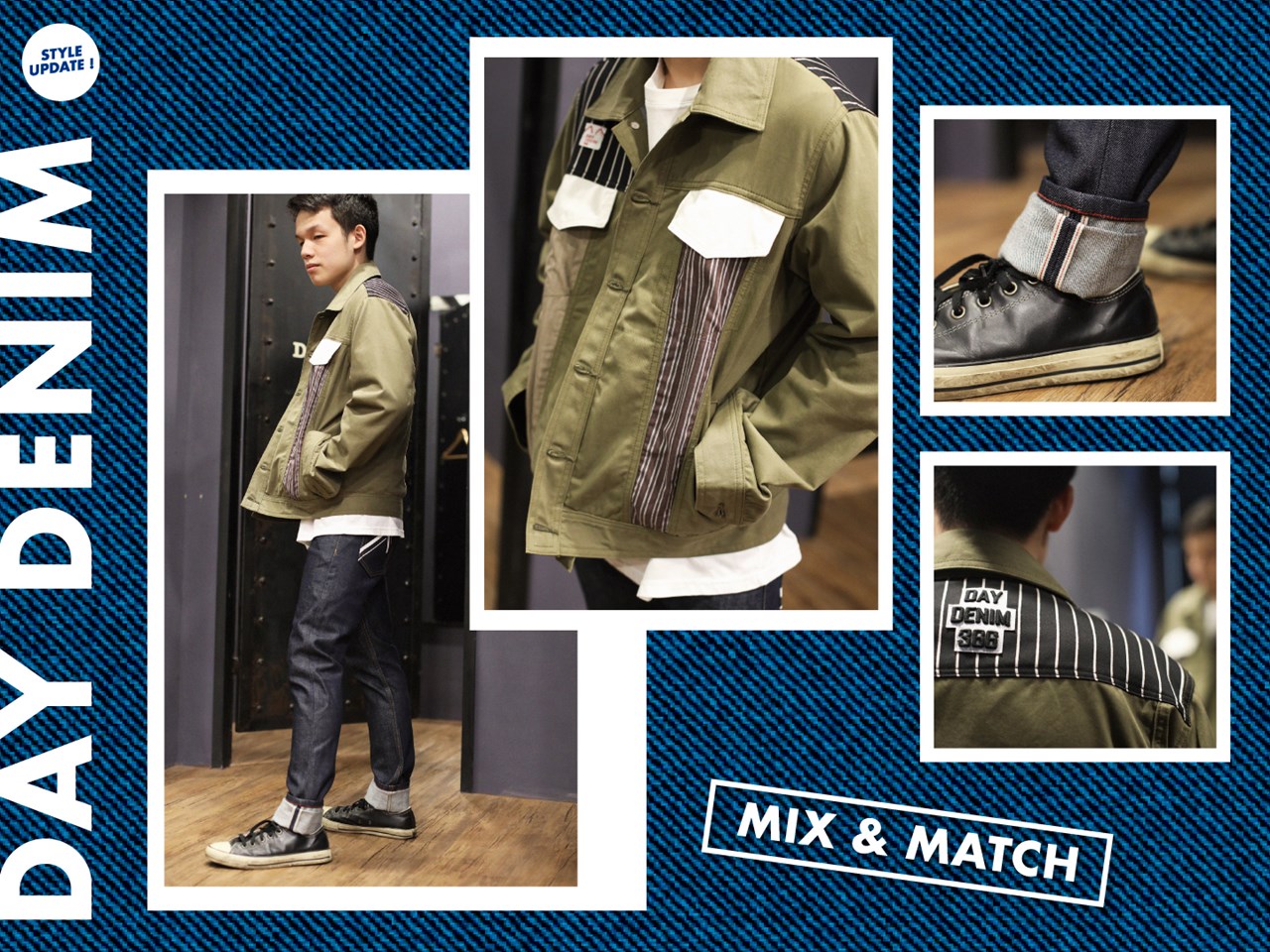 It's about time we've gotten to talking about these. Denim shorts, also known as "jorts", grew to popularity during the late 1960's. They were a part of the counterculture movement, with people cutting the legs off of your regular jeans. By the 1980's, denim shorts became a must-have item for nearly every wardrobe. Well now, you can get your premium jorts here at Day Denim.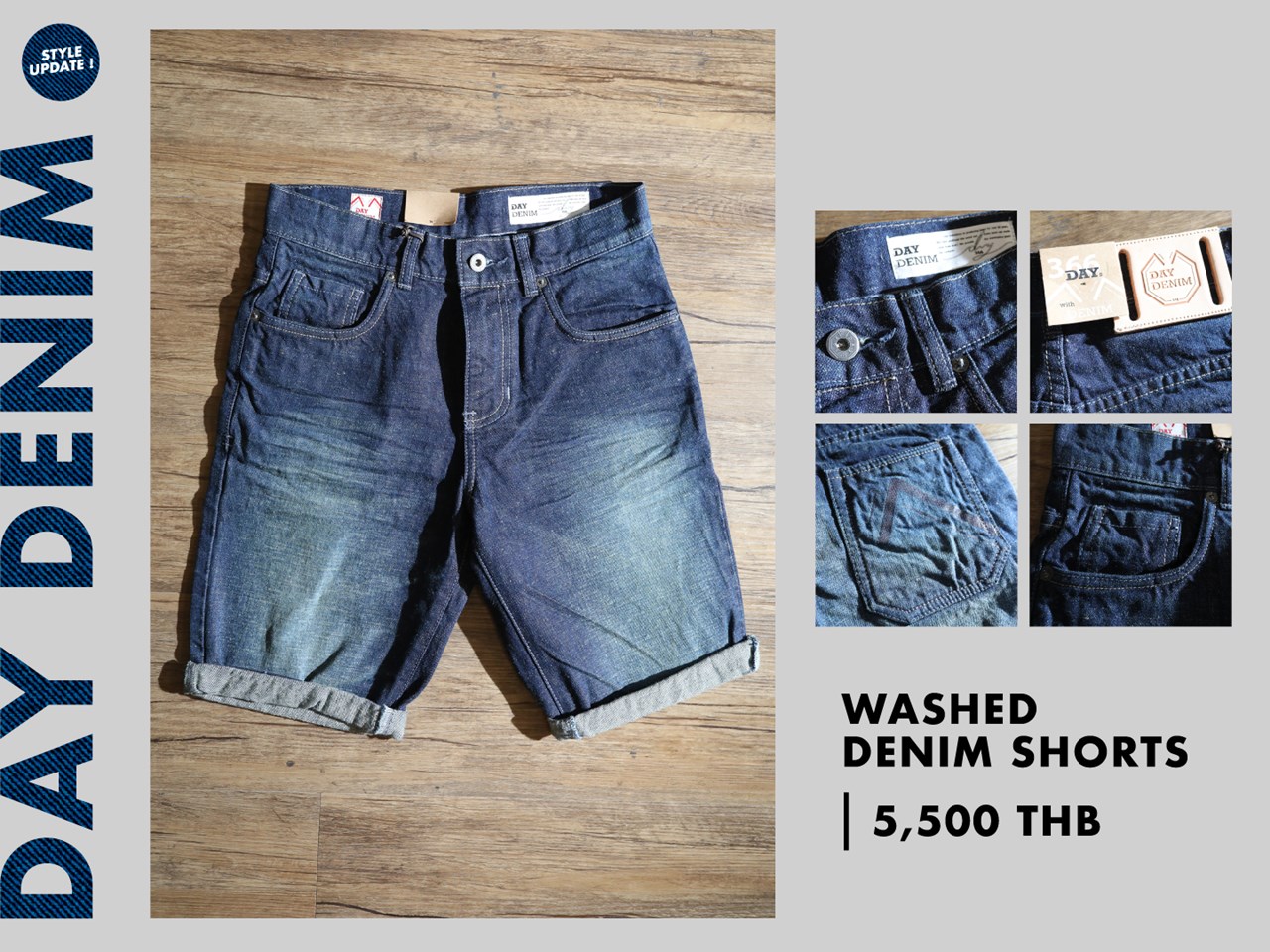 These pair of denim shorts also prove to be pretty versatile as well. Throw a denim jacket over your shoulders and you get a double denim look with a twist.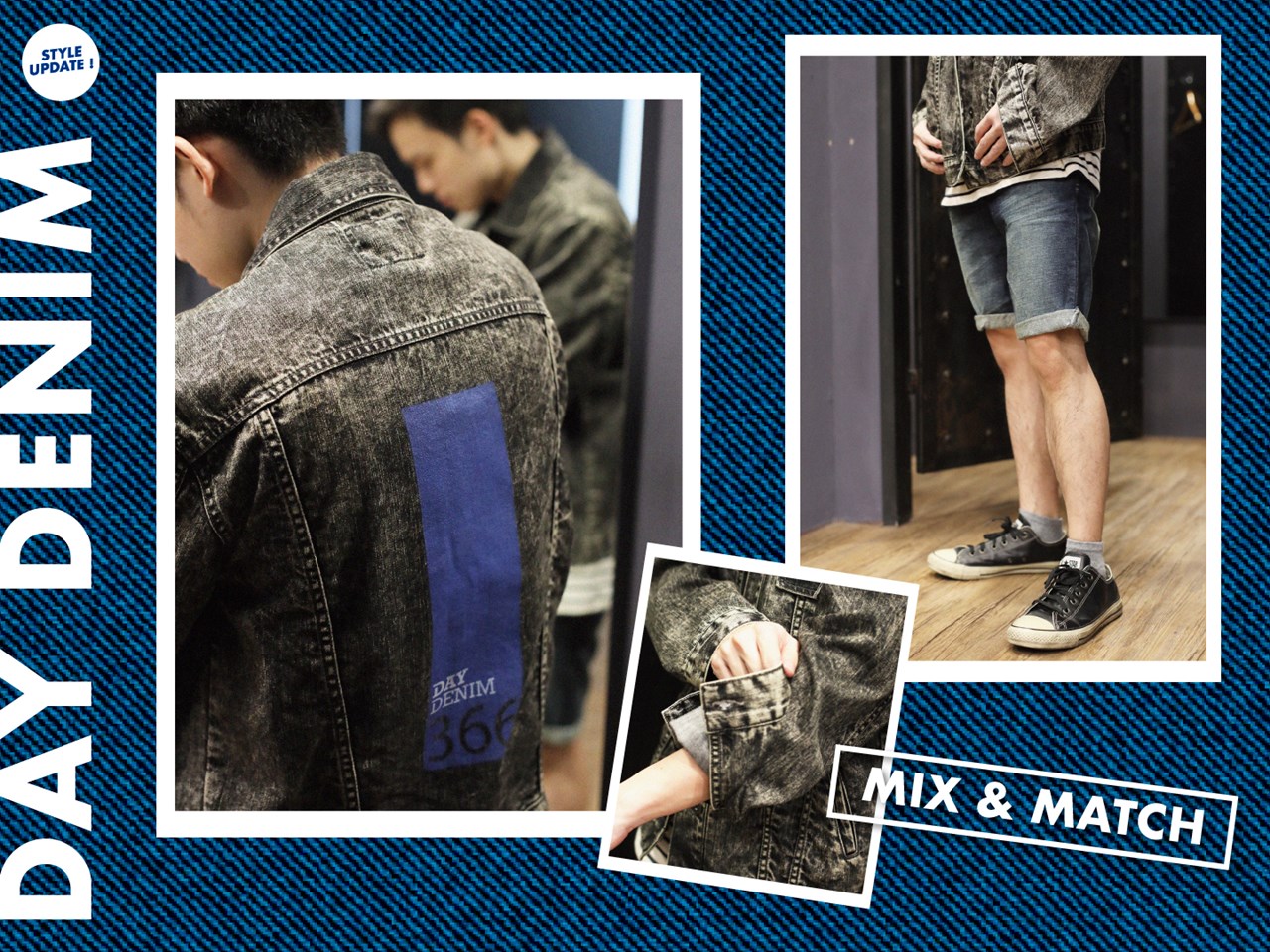 They also make for part of a good summer wardrobe too if you choose the right top.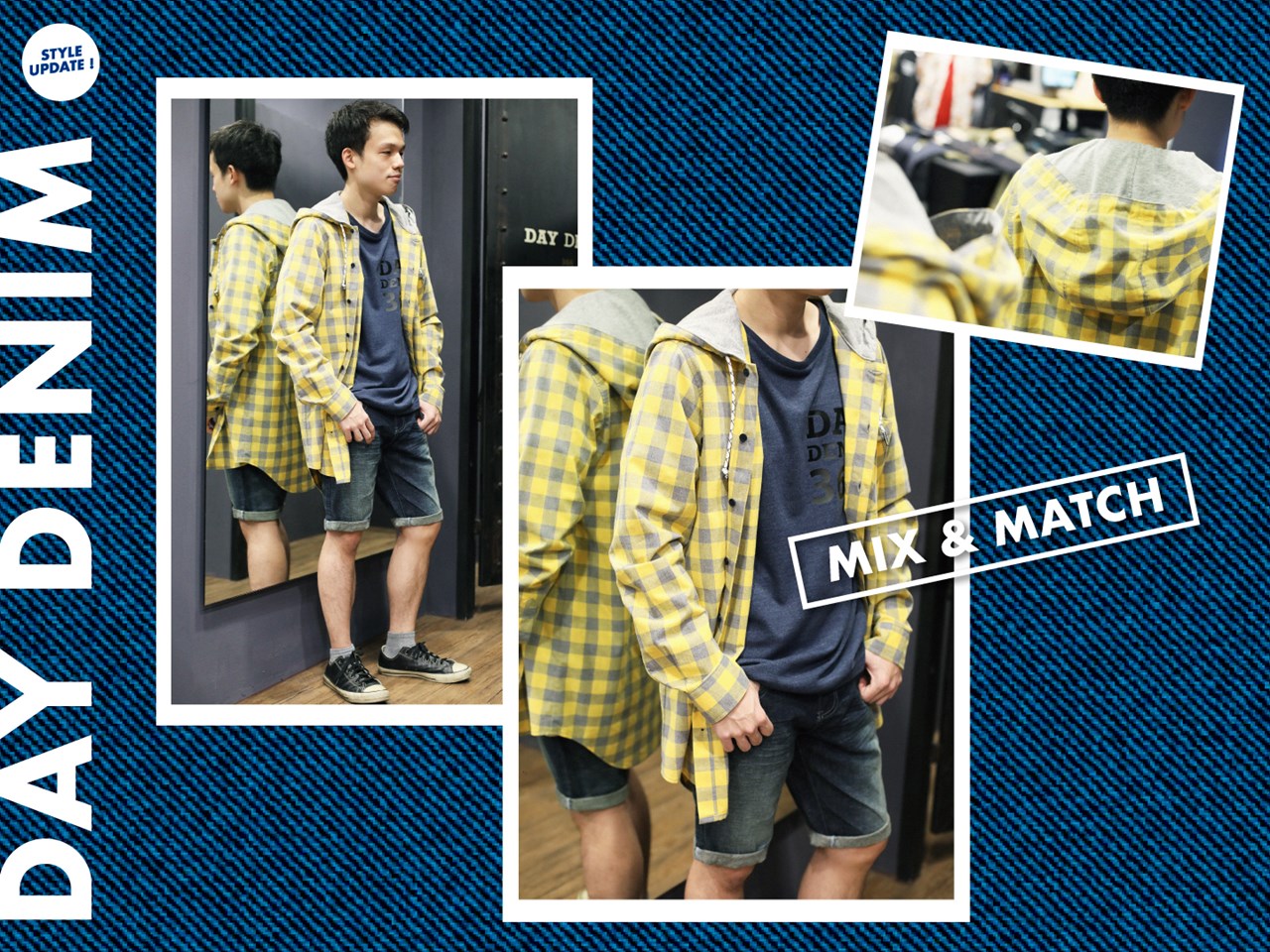 For the Women
The following model of jeans you see here are called "flared jeans". This kind of model gained popularity in the 1990's as a fashion statement. They are also known as "boot-cut jeans". These pair of jeans would go well with a pair of boots. Put these 11.5 oz boot-cut jeans on to give yourself a cowboy-type look.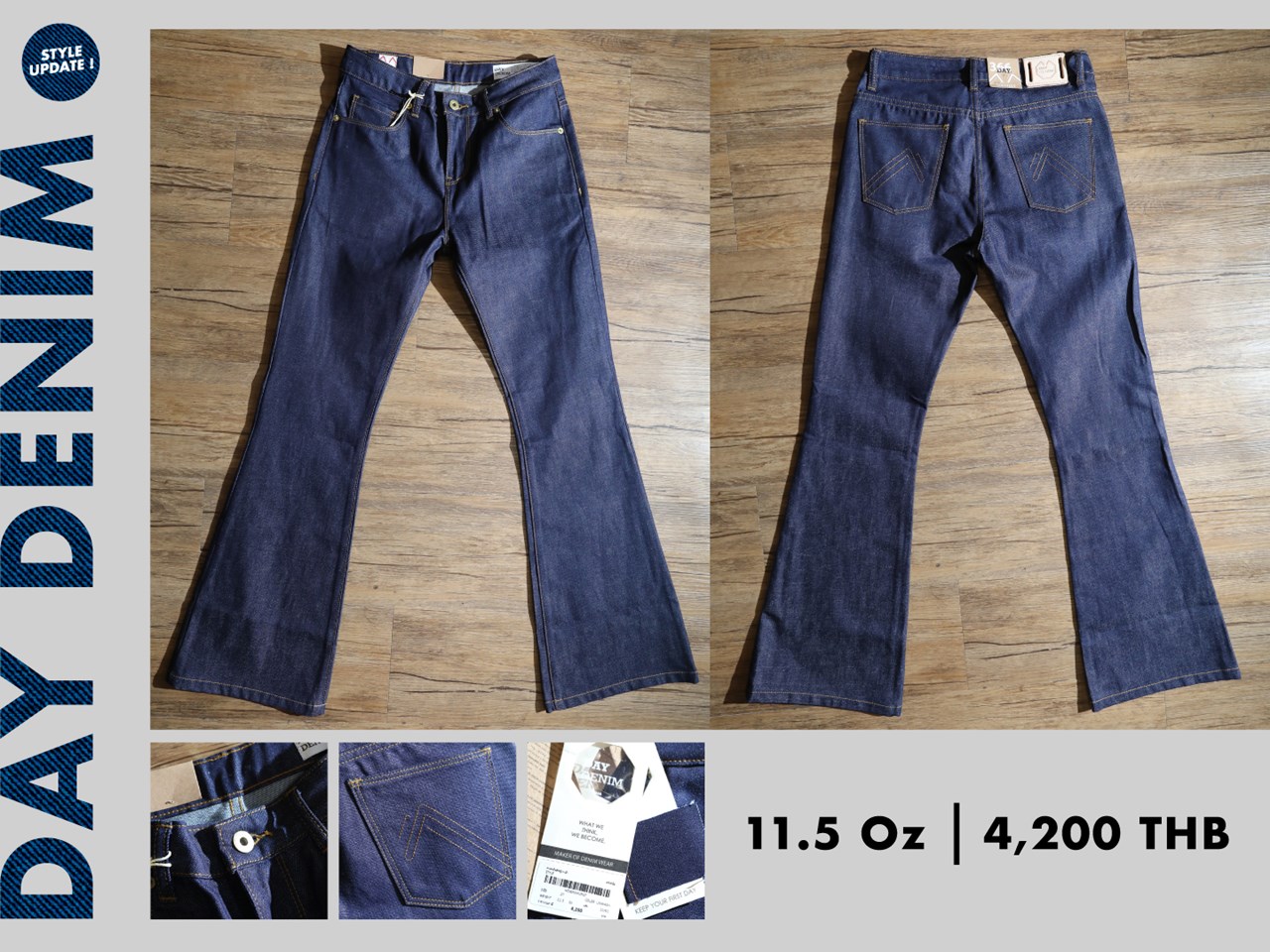 With jeans, you can also get to kick back and relax. These jogger jeans are good proof of that. In addition to the premium-grade denim used to make them, they're also extremely comfortable and stretchable. Wearing them is almost like wearing sweatpants. Perhaps best suited for a slow, lazy Sunday.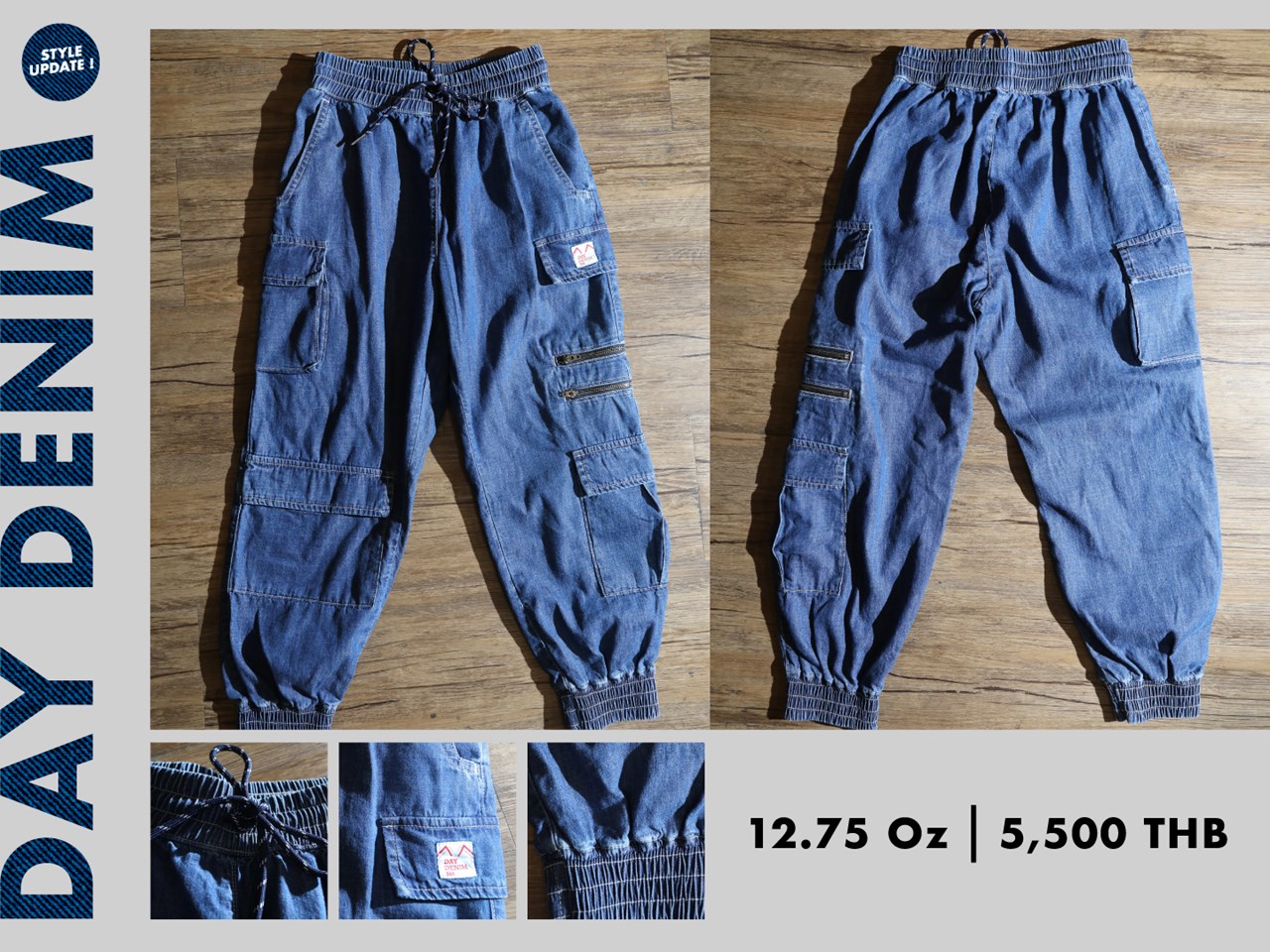 Another one of Day Denim's high-quality denim jeans. This time, they use 12 oz denim. These jeans give the appearance of being cuffed on the right leg but this is actually a design. Another distinct feature of these pair of jeans is the absence of rear pockets.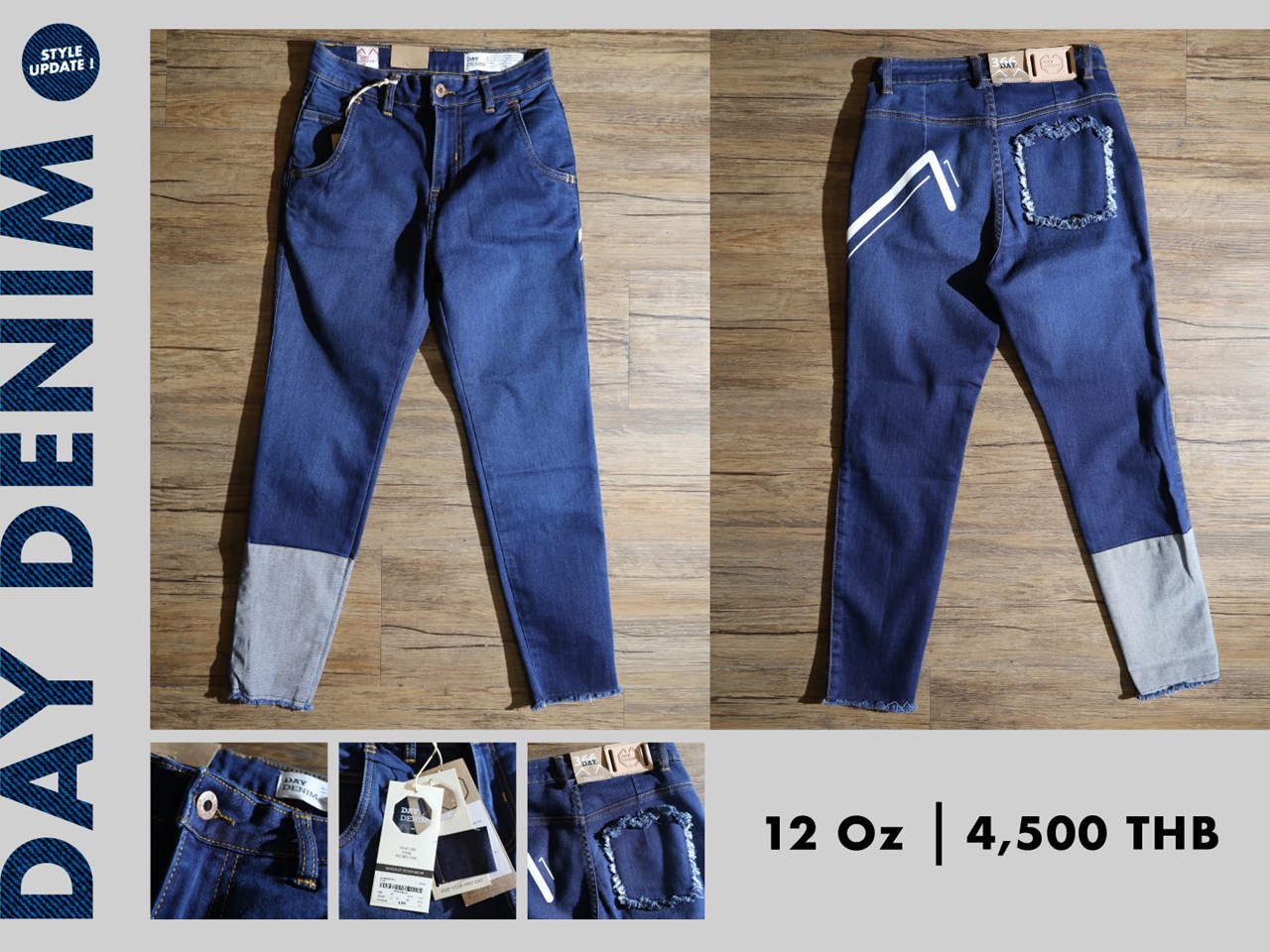 Day Denim & Double Denim
Rock the iconic double denim look in style with Day Denim's highly stylish denim jackets. The following two jackets will go well with just about any pair of denim jeans.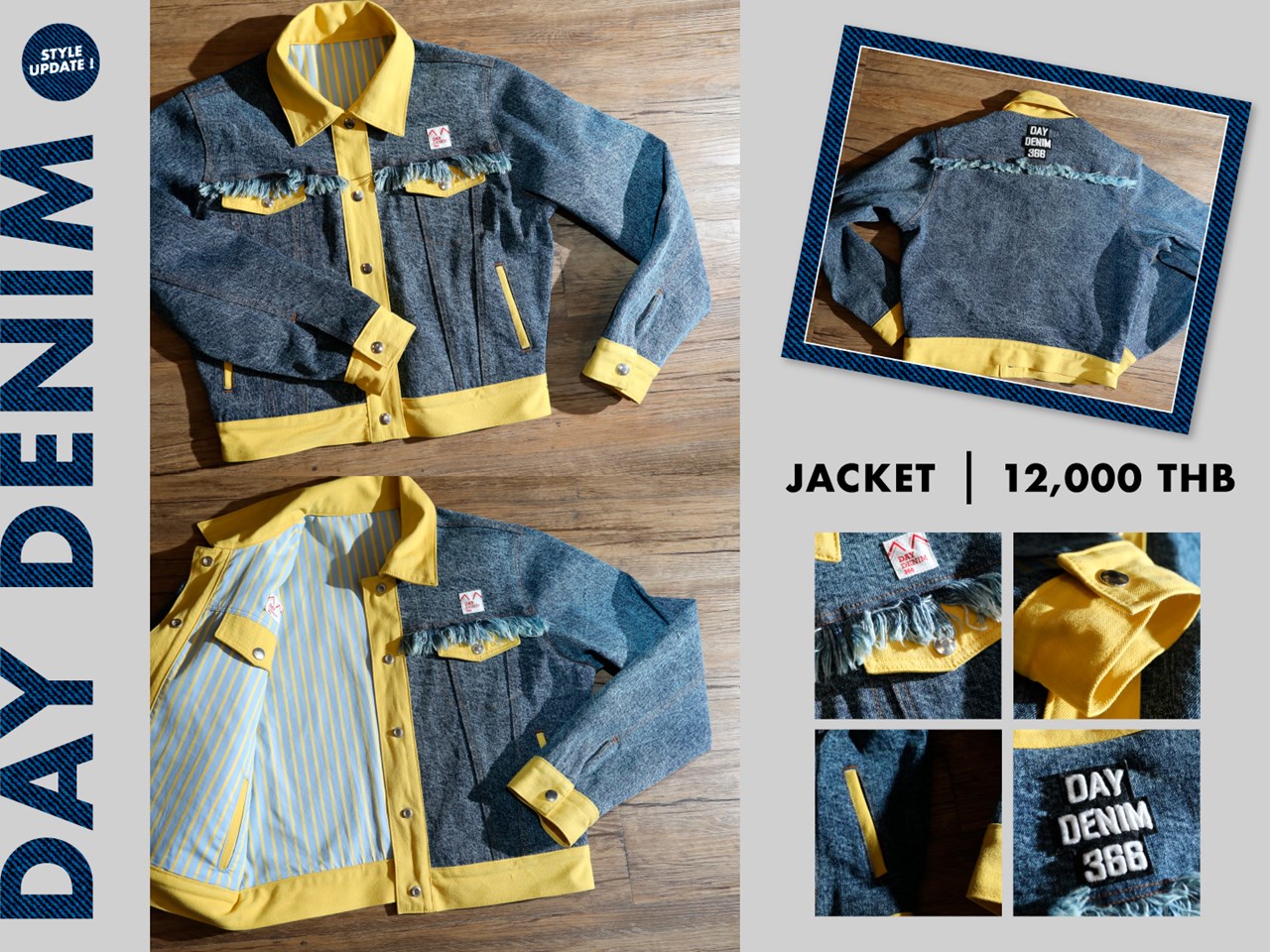 Siam Center is filled with hidden surprises. This is also the case when it comes to jeans. Be inspired by what you find in Siam Center's denim stores.
You can find more denim stores at both Siam Paragon and Siam Discovery.