THE HISTORY OF DENIM
THE HISTORY OF DENIM
From Laborer's Uniforms to Fashion Fixture

It is safe to say that denim has become a permanent fixture in almost everybody's wardrobe in this era. Denim jeans, denim jackets… it is nearly impossible find someone who does not wear or own an item of clothing made of denim. Some of the brands we're familiar with include Levi's, Diesel, and Lee. But there's much more and OneSiam houses an extensive collection of denim.


Timeline of Jeans
First, allow us to give you a rundown on the storied and colorful history of jeans: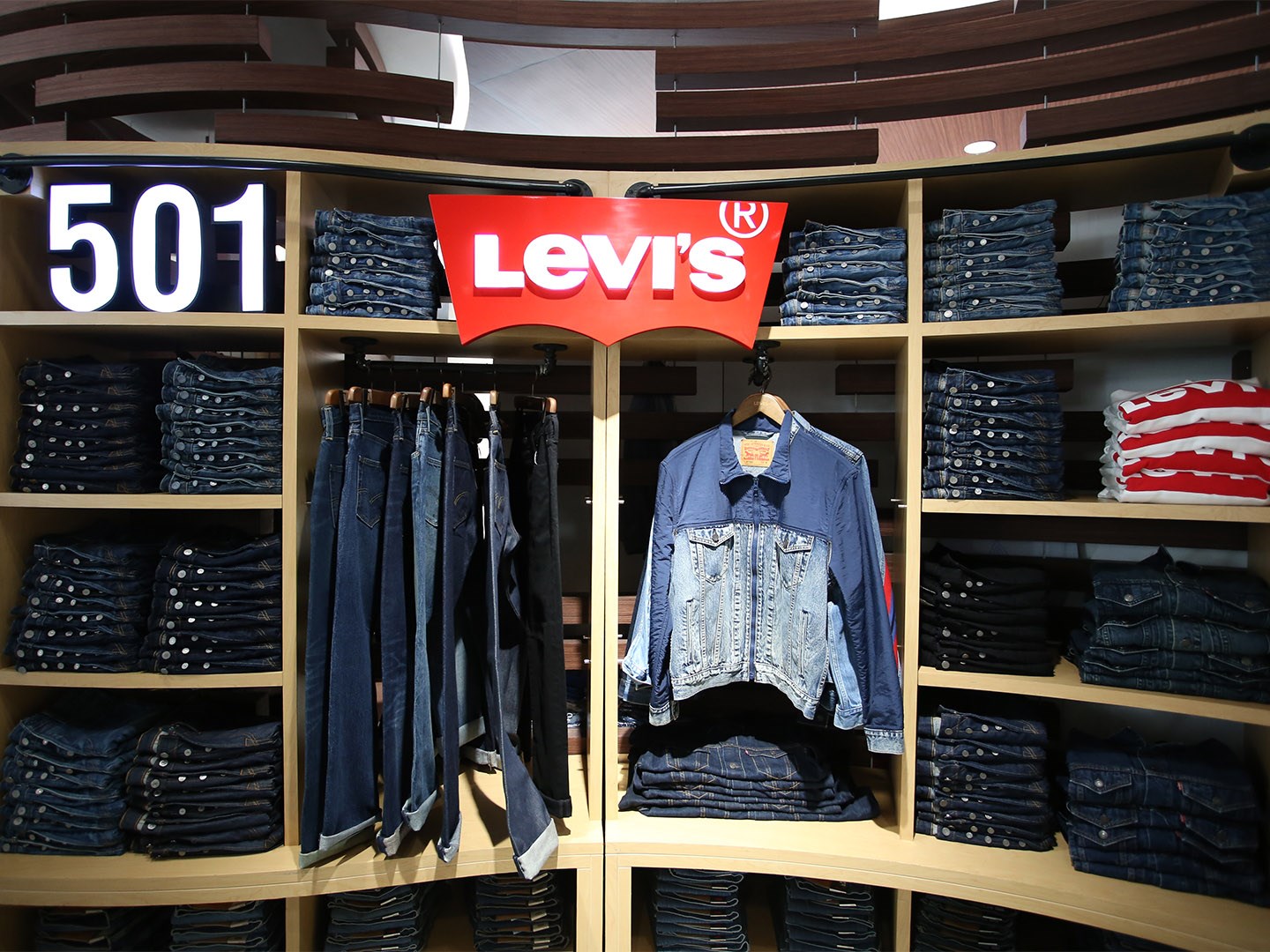 1853 – On May 1, German immigrant Levi Strauss founded the wholesale dry goods business, Levi Strauss & Co., in San Francisco after making money during the Gold Rush. This essentially makes Levi the first denim brand ever.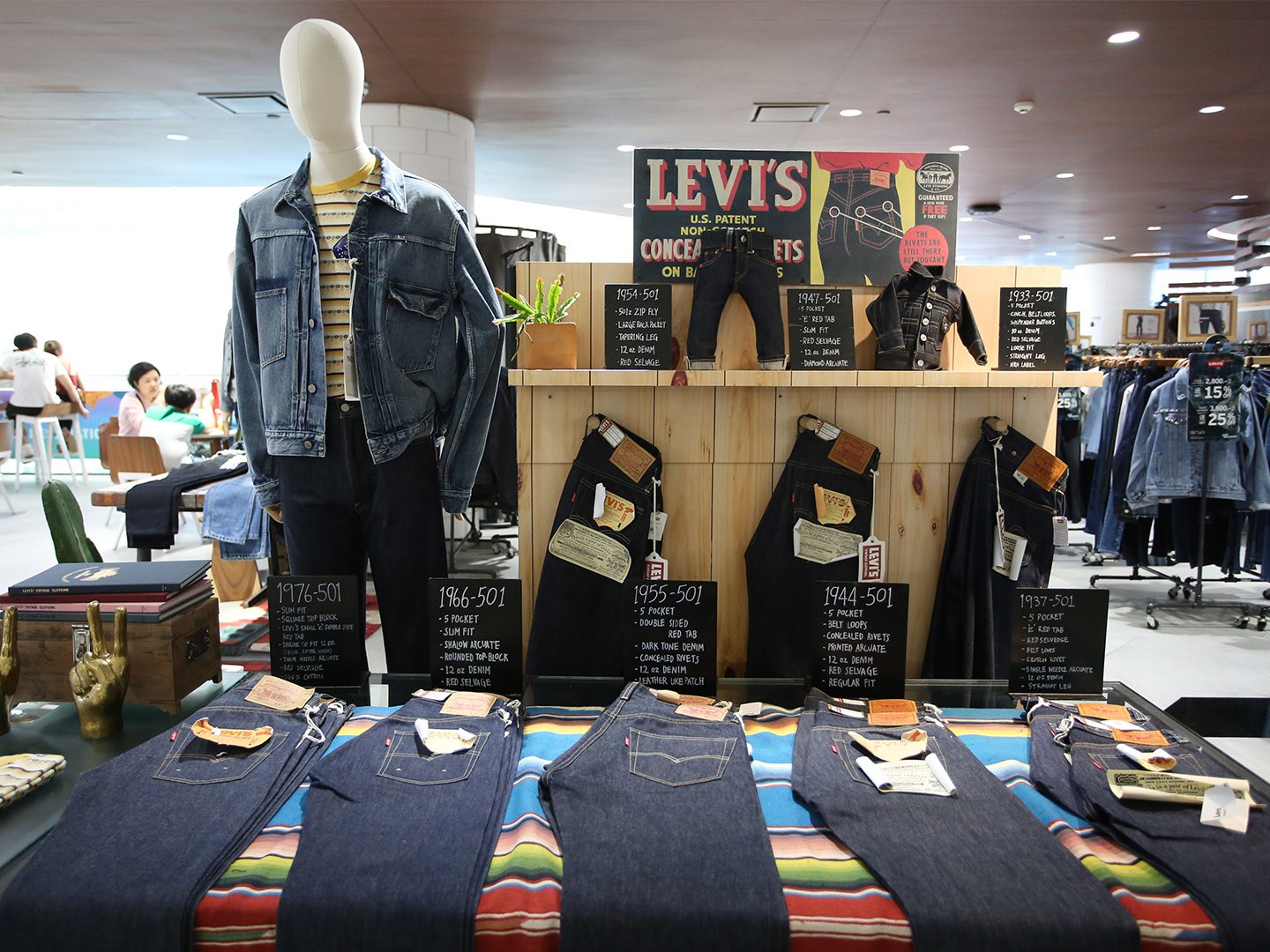 1873 – On May 20, Latvian emigrant and tailor Jacob Davis and his fabric supplier Levi Strauss patent and manufacture the "XX" pants, which would later become known as the Levi 501. These are perhaps the world's first pair of jeans. These jeans saw the addition of metal rivets to the pockets and the button fly of the trousers, ultimately making them durable for wear.

1914 – Silent film actor William Hart stars in a number of popular cowboy western films wearing jeans, helping to pioneer the blue-jean-wearing Western hero. It is this image that helps boost the US film industry after World War I.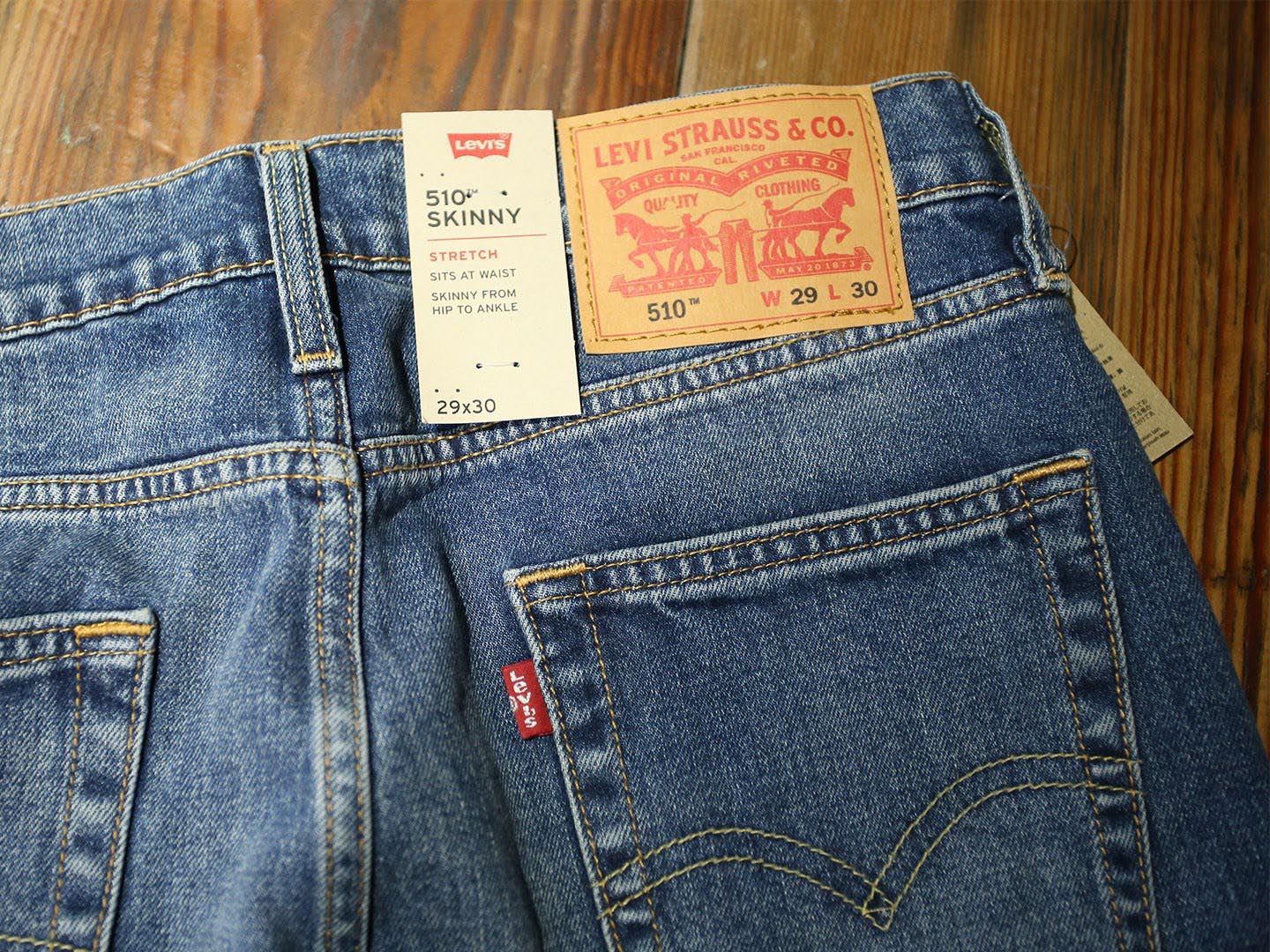 1920s & 1930s – Jeans become highly popular among miners, cowboys and male workers in need of durable clothing that could withstand heavy wear and tear. In 1936, Levi Strauss would add the signature red flag to the back pocket of his jeans. During the 1930s, Vogue magazine also publishes its first issue featuring a denim-clad fashion model, hinting that jeans could be a fashion statement for women.

1940s – Especially during World War II, US soldiers and sailors serving overseas act as ambassadors for jeans, helping to introduce them as casual wear around the world.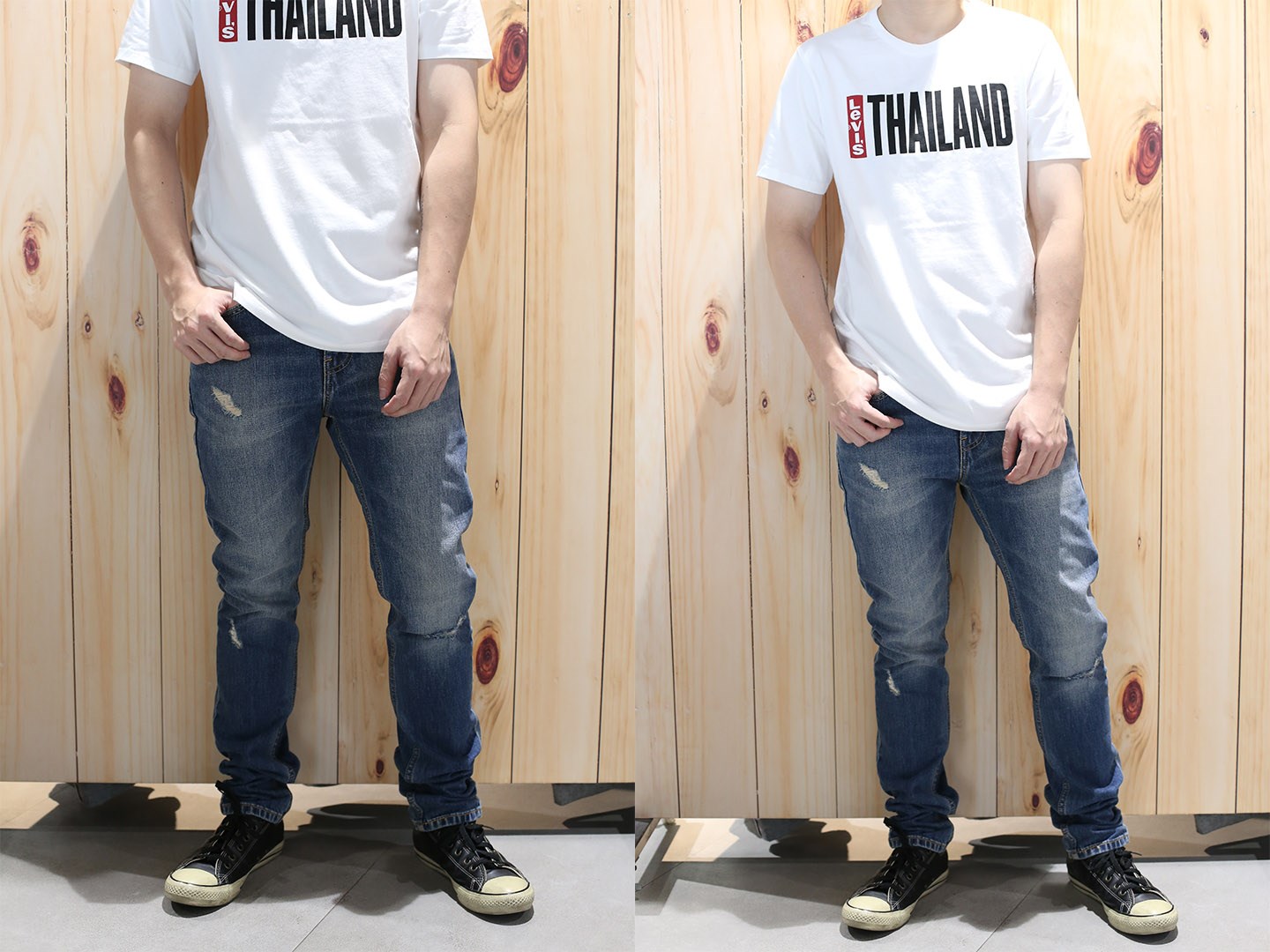 1950s – Hollywood movies use jeans as a fashionable symbol of rebellion against the system. As a result, teenagers often embraced blue jeans. Celebrities who helped popularized jeans in their films during this era included James Dean and Marlon Brando, who were often considered to be "bad boys". Consequently, blue jeans were banned in some public schools in America due to the controversial message they sent.

One of the more popular styles of jeans of the decade included light washes, cuffed denim styles, and black jeans. Dominant brands included Levi's, Lee Cooper, and Wrangler.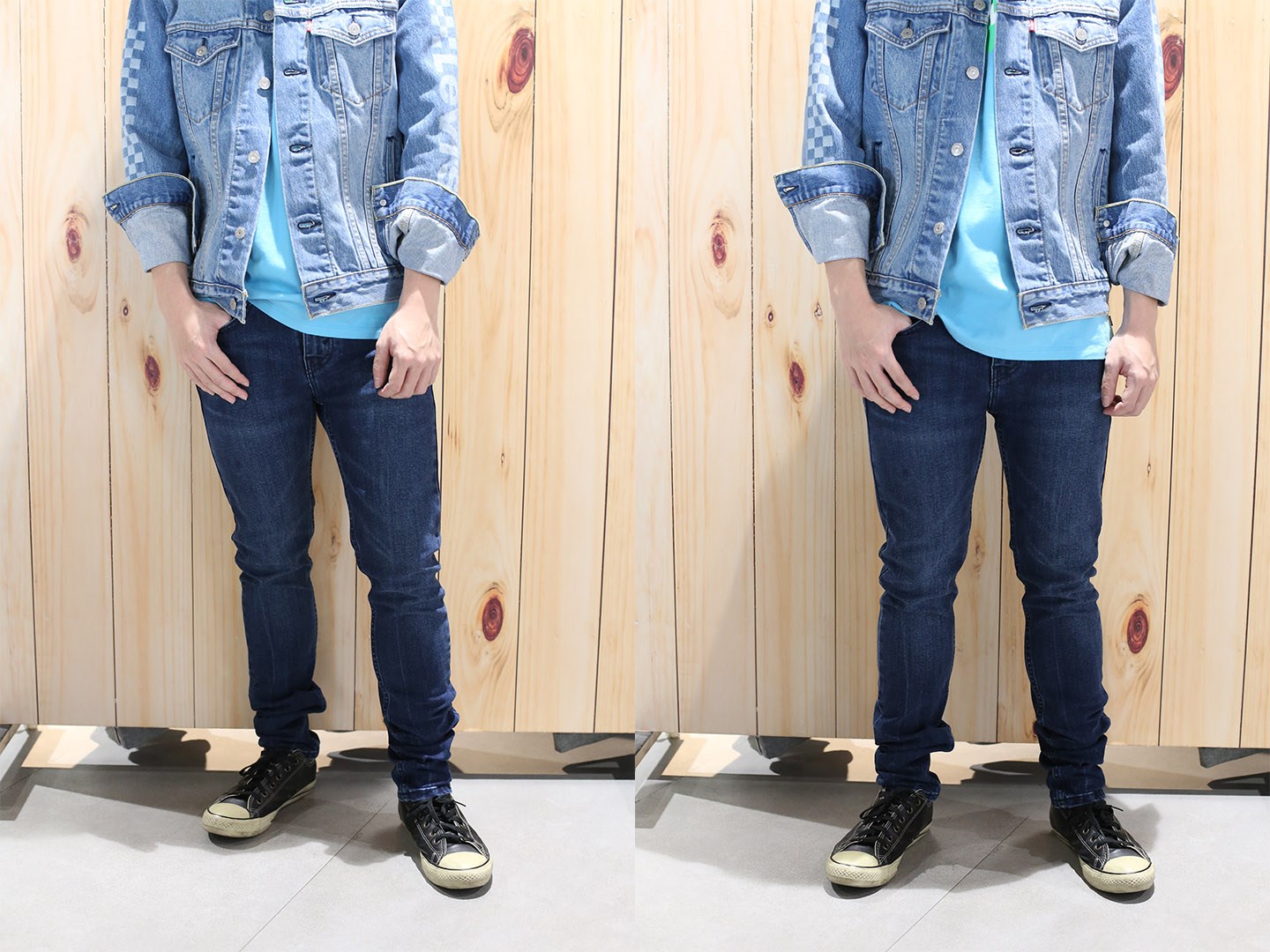 1960s – This marked as the beginning of the hippie age. Blue jeans were the clothing that represented the youthful, free love movement that changed American culture. To hippies, it stood for freedom. During this time, people would decorate and personalize their jeans with embroidery, bright colors, rhinestones, and patches. Double denim (wearing denim both top and bottom) also began to emerge as a fashion trend, with jean jackets becoming a standard part of the hippie wardrobe.

1970s – At this point in time, jeans have come to symbolize American cultural heritage. One of the more prominent denim looks during this time are ripped jeans, made popular by punk rock bands such as The Ramones. Actress Farrah Fawcett also helped popularize jeans with her appearance in "Charlie's Angels". Furthermore, denim skirts and denim vests also started gaining popularity in this era.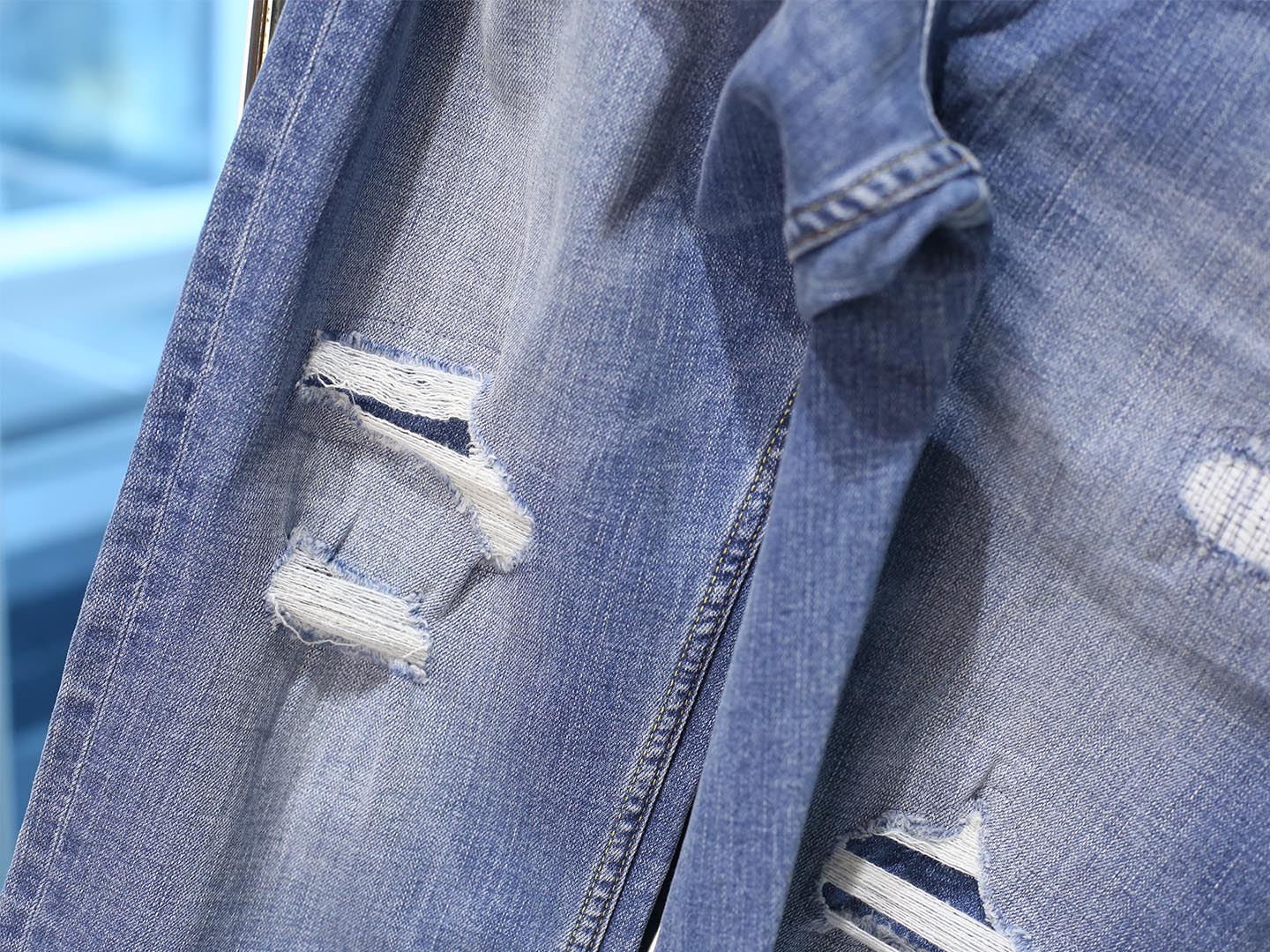 1980s – The denim look starts getting picked up by hip hop artists of the era, who especially favor baggy jeans. On the other hand, punk rock and heavy metal artists favor skinny jeans. This decade also marks as the birth of designer jeans. They became a status symbol and brands like Calvin Klein, Jordache and Gloria Vanderbilt were one of the most preferred fashion brands when it came to jeans for both men and women. The 80's also saw the rise in popularity of ripped jeans, in addition to skinnier leg cuts around the ankle.

1990s – The 90's saw the beginning of the grunge era in fashion. It saw jeans as being something to be worn on a laidback, casual day as opposed to something you would dress up in for a major event. The decade saw the emergence of carpenter jeans, which sported multiple pockets and tabs. Denim overalls were also popular in this period, particularly with younger women. For men, the continued rise of hip hop also saw a rise in the popularity of baggy jeans.

2000s – In the early part of this decade, pop stars like Britney Spears and Christina Aguilera helped make popular the ultra low-rise jeans. Denim has become fashionable, with most people favoring it on Saturday nights out. Perhaps the most popular denim style of this period was the skinny jean, conceived through various innovations in denim stretch technology. All of a sudden, people were wearing skinny, legging-style jeans wherever they went.

2010s to Today – Even now, denim fashion trends continue to vary and diversify. This is especially the case for most women. Some of the more popular jeans of this era include straight leg jeans and high-waisted jeans, both of which are highly favored among women. However, vintage-inspired denimwear has also been making a comeback, including denim overalls, jumpsuits and rompers. With the current state of the environment, the emergence of smaller and independent denim brands, as well as eco-friendly denim lines, have been challenging premium, designer denim companies for a spot in the market.

From being uniforms for laborers back in the late 19th century, there is no question that jeans, and denim as a whole, have become one of the most widely recognized articles of clothing of today.

Here at OneSiam, you can also immerse yourself in a world of denim by paying a visit to stores like Levi's, Lee, CPS Chaps and Diesel to name a few. You'll find that OneSiam is Bangkok's ultimate denim destination.