Recapping Siam Center's Beloved Cap Store
Recapping Siam Center's Beloved Cap Store
Shop for the world streetwear cap phenomenon right here at city center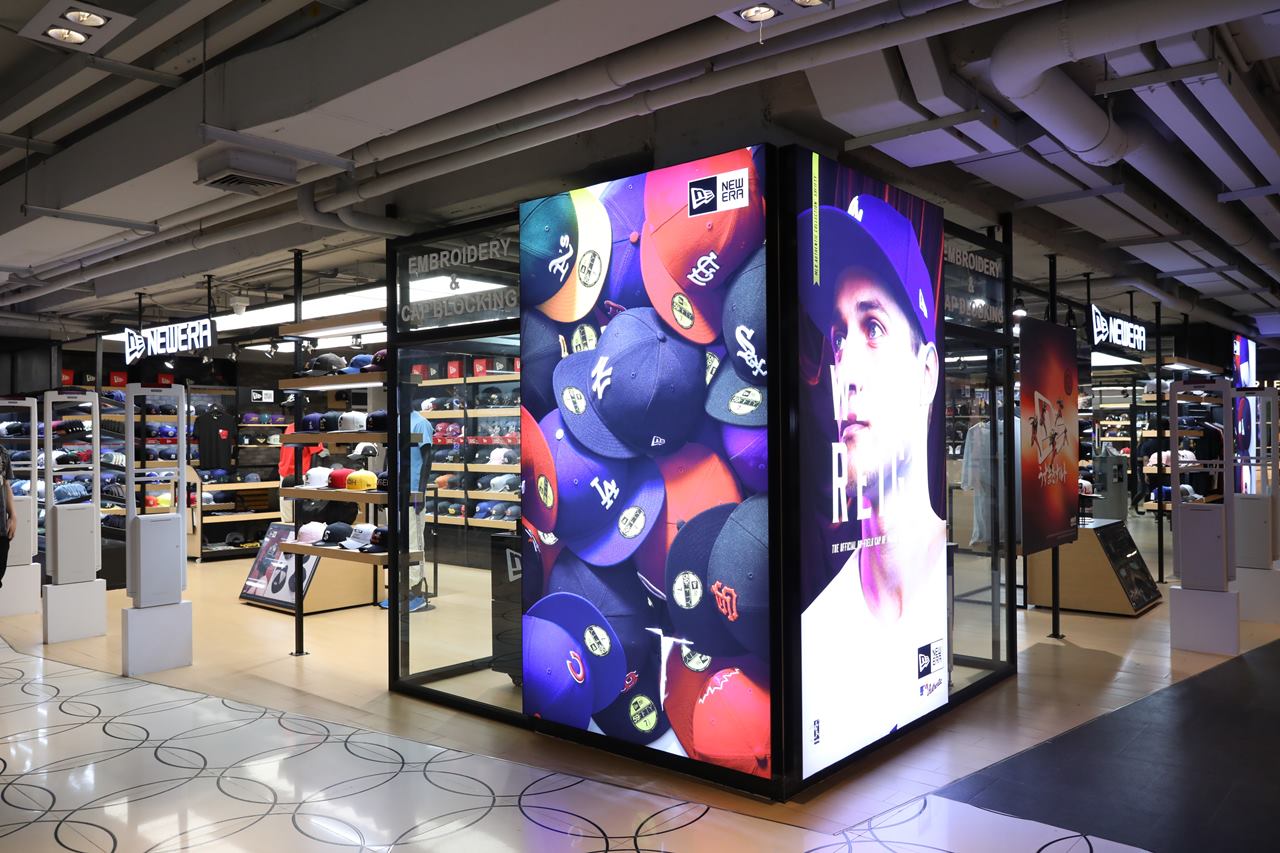 Oftentimes, people associate the brand "New Era" with two things: baseball caps and caps with the now-iconic New York Yankees logo. The New Era Cap Company was first founded in Buffalo, New York in 1920. With six flagship stores in Buffalo, Birmingham, Berlin, Stratford, London, and Tokyo; Bangkok and Siam Center played host to a seventh flagship store late in 2018.

While New Era caps are most often associated with baseball, with the most common caps being worn on the streets being the ones adorned with the NY Yankees logo, this is only just one dimension of the brand. Odds are, most of the people wearing them don't even know what the logo stands for and are only wearing them for fashion's sake. Can't really blame them on that, though.


• New Era & the MLB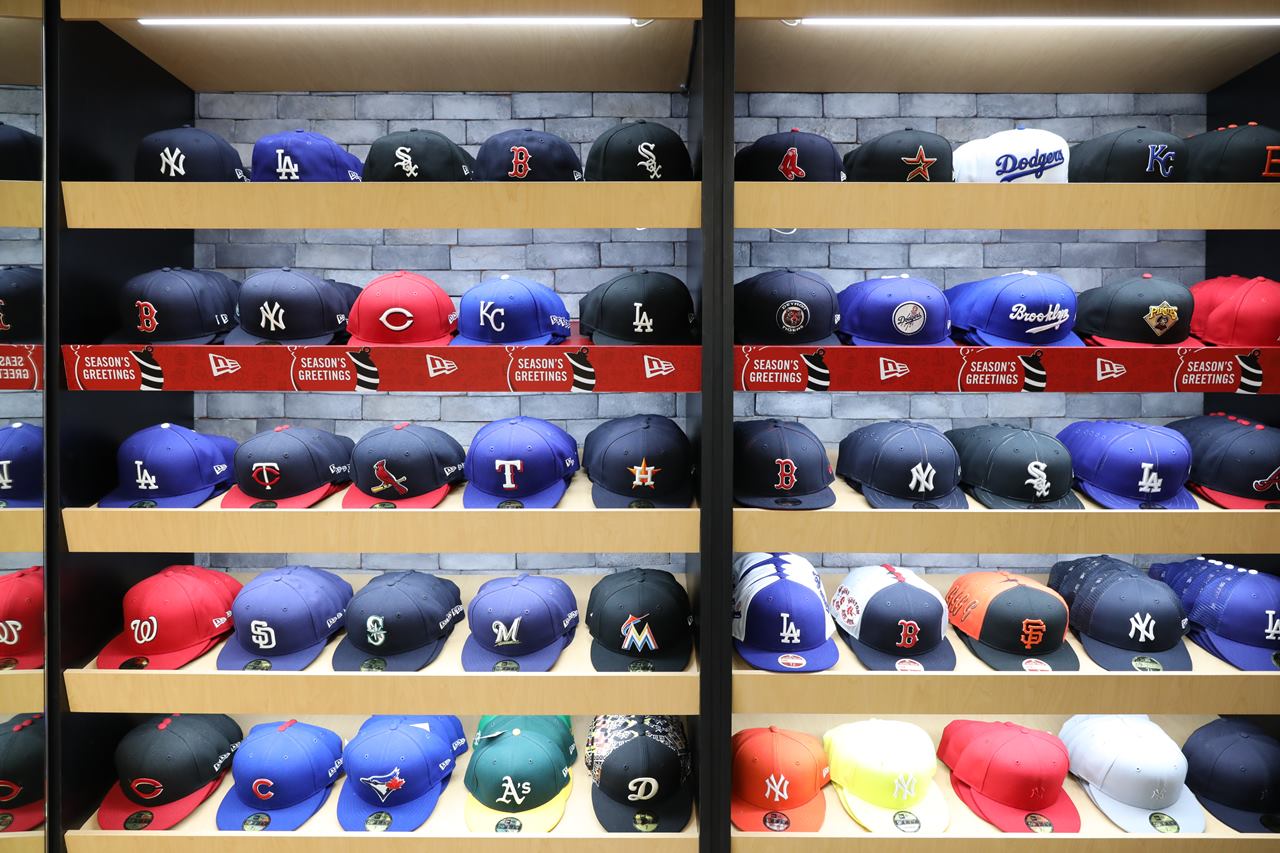 It is true that New Era's most popular endorsers are Major League Baseball, the top competition of baseball in the United States, with the brand providing MLB athletes with their caps every game. To get a better understanding of the picture, there are 30 teams in the MLB and each team holds 40 players. So technically, New Era has to produce 1,200 caps exclusively for each baseball player. That sounds like a huge responsibility right there.


Here at the Siam Center New Era store, you are likely to find the cap that will help you represent your favorite team; whether it's the New York Yankees or the Boston Red Sox, the two of whom are bitter rivals. Here's a little piece of advice, especially if you're not really a big baseball fan and don't know what cap to choose, right now is the best time to buy a Boston Red Sox cap (1,790 THB). Why? Because they just won the 2018 World Series, which is basically the world championship of baseball. Win-win. You add to your wardrobe and you get to wear championship material.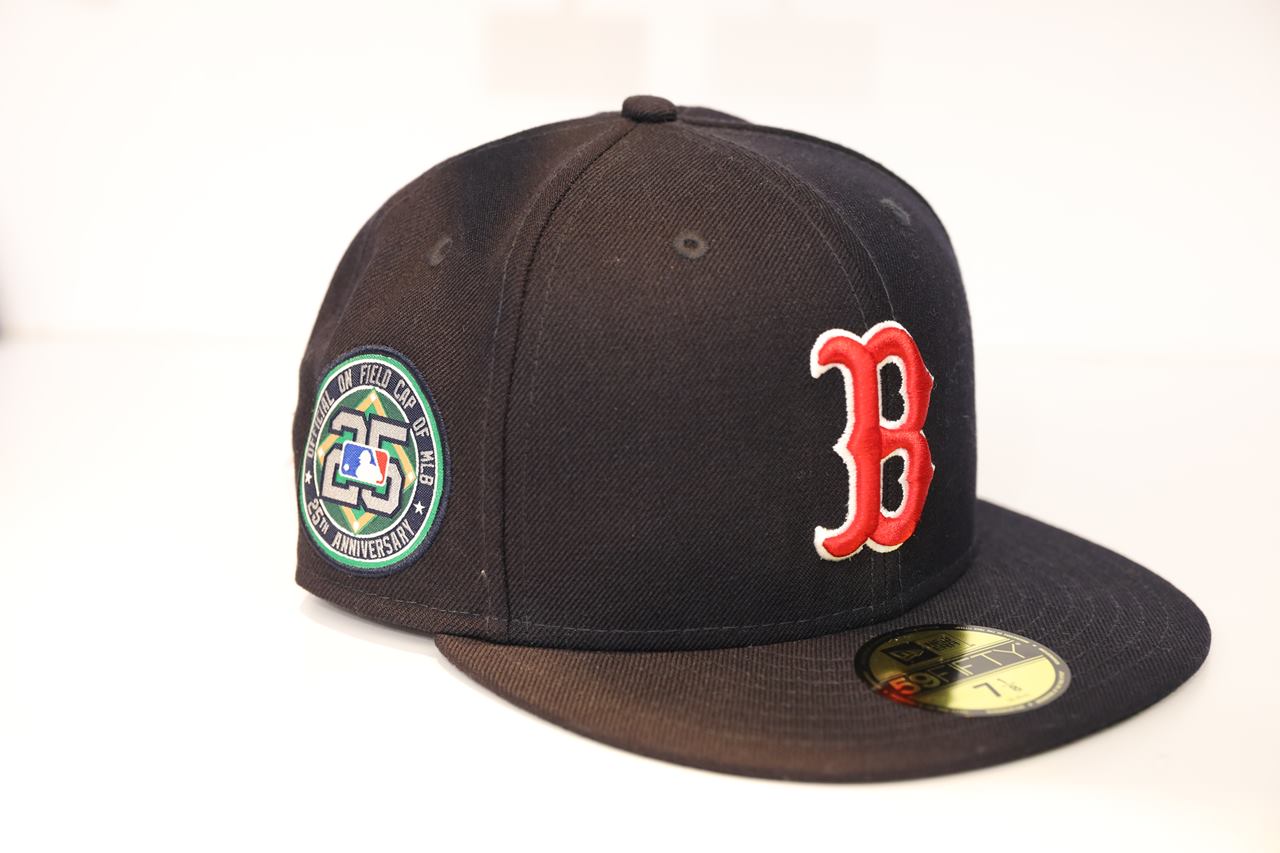 While the brand isn't the official uniform supplier for other sports other than baseball, they do nevertheless have endorsements with other major sports leagues in North America, including the NBA (basketball) and the NFL (American football).


• New Era & the NBA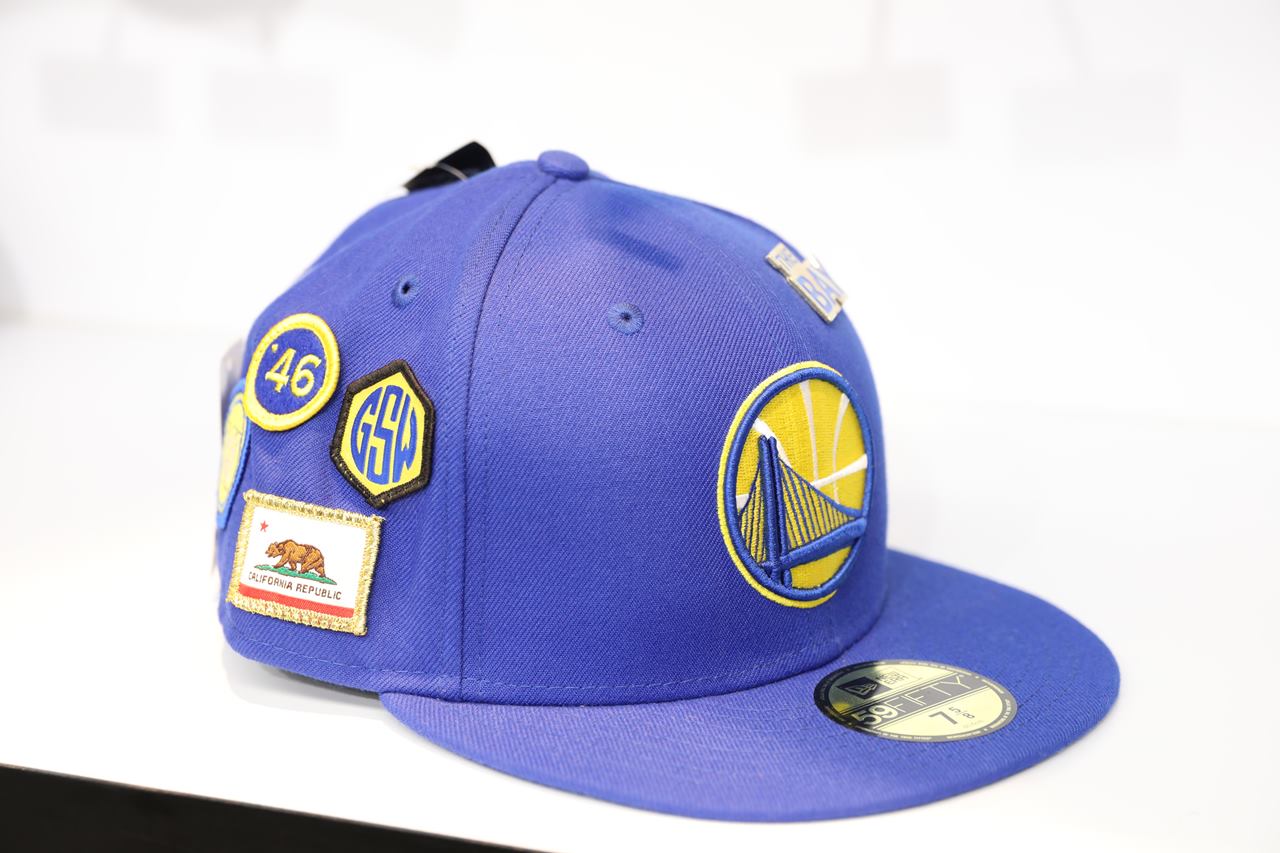 Best-sellers from New Era's NBA collection include the Golden State Warriors, the Los Angeles Lakers and the Boston Celtics. Now, it's no surprise why the Warriors keep selling so well. They have superstar player Steph Curry and they've won 3 of the last 4 NBA championships. Everyone ought to love that. Like it or not, a Golden State Warriors cap is definitely championship material.


As for the Los Angeles Lakers, aside from the fact that the team has a long colorful history and that their cap is part of a more recent collection (1,790 THB), one reason their sales have been high is probably because LeBron James is playing for them this year. For those of you who are wondering, LeBron James is considered by many to be the best basketball player of this generation. He previously played for the Cleveland Cavaliers and the Miami Heat, winning championships with them in 2012, 2013 and 2016. Other than that, another reason would probably be Kobe Bryant, one of the most iconic NBA players perhaps of all time, who spent his entire 20-year career playing with the Los Angeles Lakers and has essentially become the face of the team.


• New Era & the NFL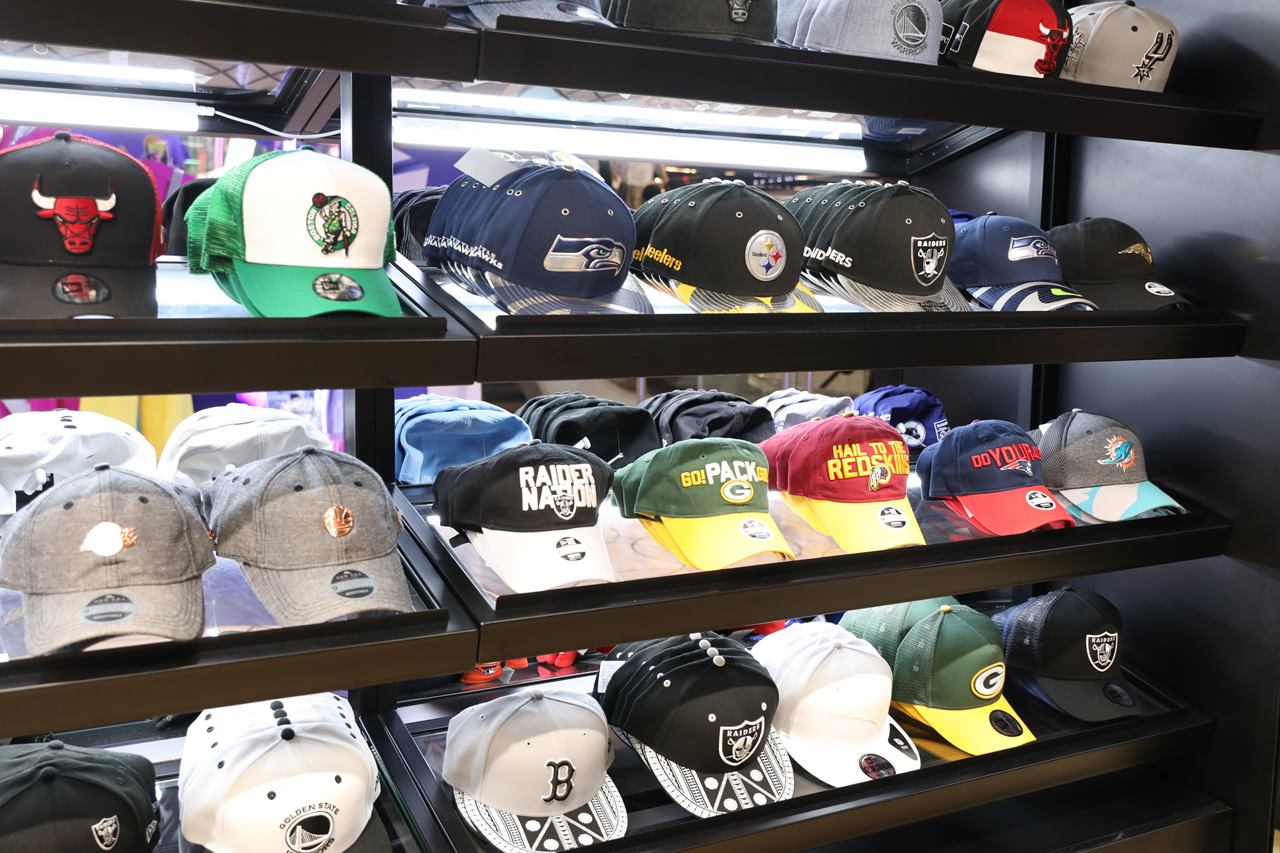 The NFL collection of New Era has had multiple best-sellers. Perhaps the three top teams are the New England Patriots, the Oakland Raiders and the Seattle Seahawks. Based on the teams, it's highly likely that most of the people making the purchases aren't big fans of the team. More likely, it's just that they're sold on the graphics and design of the caps. You can't blame them on that as well.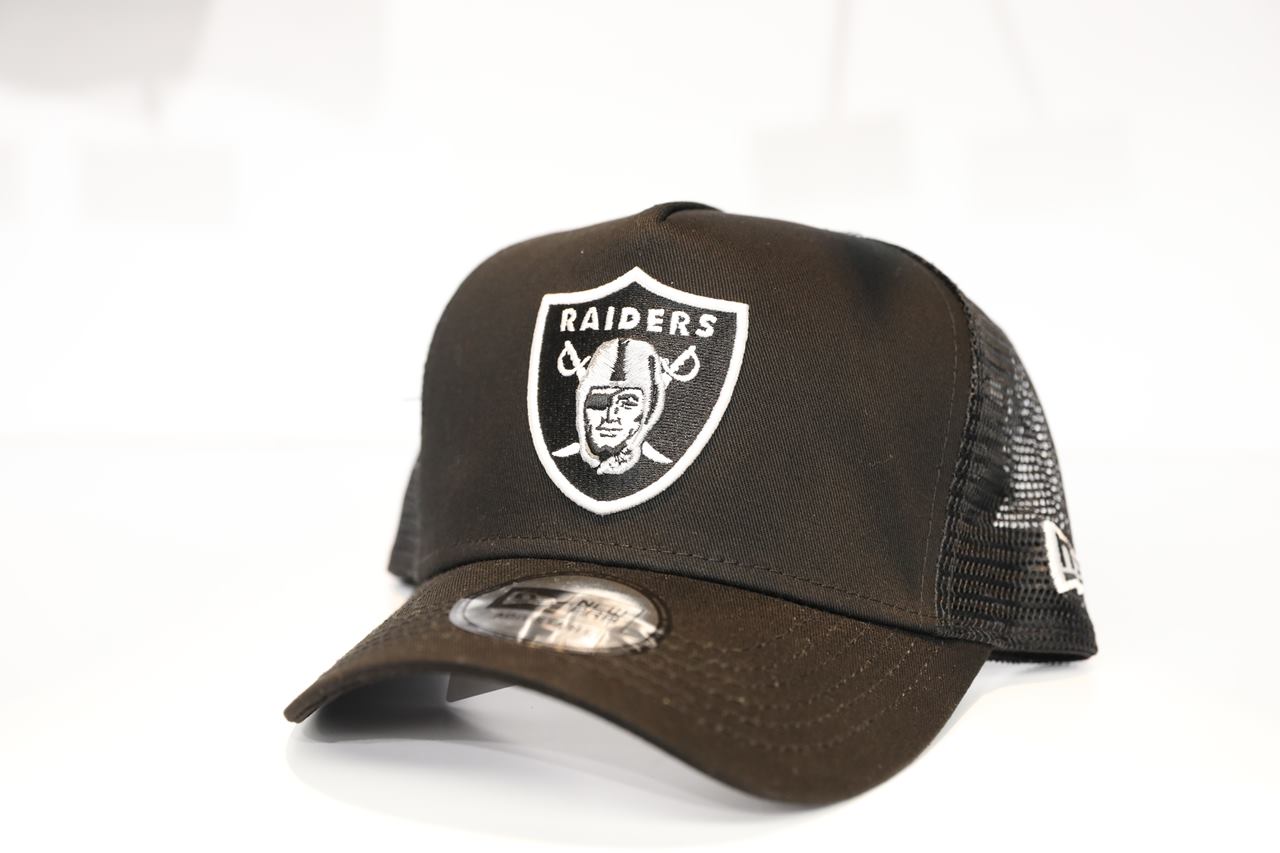 The Oakland Raiders cap (1,490 THB), despite featuring only the small team logo with a black-and-silver scheme, actually looks pretty cool as a whole. However, the Raiders missed the playoffs in the last two NFL seasons, winning only 4 games out of 16 in 2018. It can be assumed that people who've purchased Oakland Raiders caps not so much because of their reputation as a team but because of how their caps make for good headwear. The Oakland Raiders caps do go well with street clothing, though.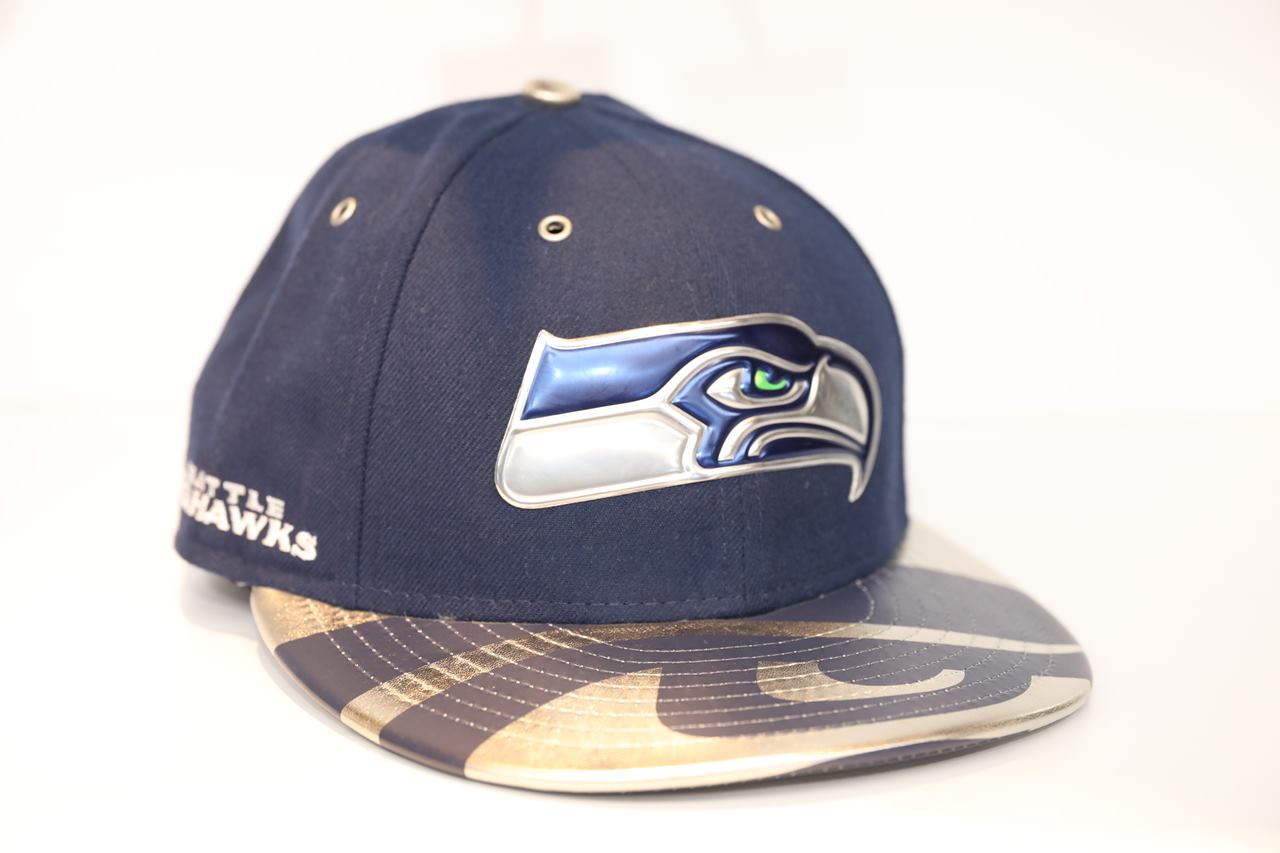 This Seattle Seahawks cap (1,490 THB) is actually from 2017 and the design was used during the 2017 NFL Draft, when the Seahawks were selecting new players for the 2017 season. Up until then, the Seahawks were considered to be a relatively good team that was not to be underestimated. After missing out on the playoffs in 2011, they underwent a uniform change and rebounded in 2012 by winning 11 of 16 games before going to win the Super Bowl in 2013. By then, they were perhaps the most feared team in the NFL. It was a time where a lot of people started declaring themselves as Seahawks fans, even though they didn't truly know the history of the team. They were jumping on the bandwagon, so to speak. However, after losing the Super Bowl in 2014, the hype slowly died down.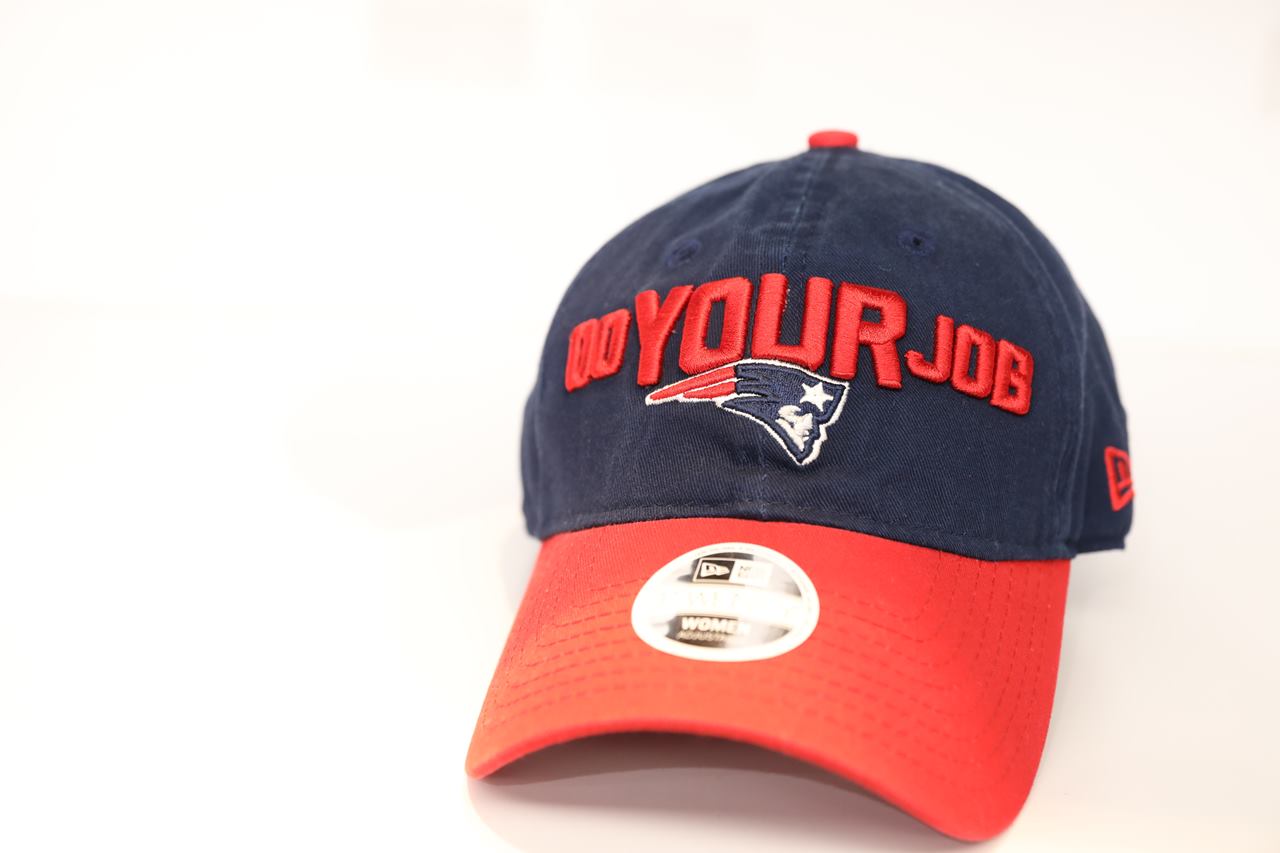 Then you have the New England Patriots cap that features the "Do Your Job" wordmark (1,490 THB). This design was featured in the 2018 NFL Draft when the Patriots were picking their new players for the 2018 NFL season. But who are the New England Patriots? For those who don't know, they are the NFL team representing Boston as well as surrounding cities and states (Rhode Island, Connecticut, Maine, New Hampshire and Vermont). They are also currently the best team in the NFL. Why is that so? The Patriots have appeared 3 of the last 4 Super Bowls, the top championship for American football, and are due to appear in another one this February. Furthermore, they've won 5 Super Bowl championships from 8 appearances since 2001. Coincidentally, this was when Tom Brady took over as their quarterback. Really, it's no surprise why people want to get their hands on New England Patriots caps. They really do symbolize greatness in sports, they are a dynasty.


• New Era x Pop Culture Icons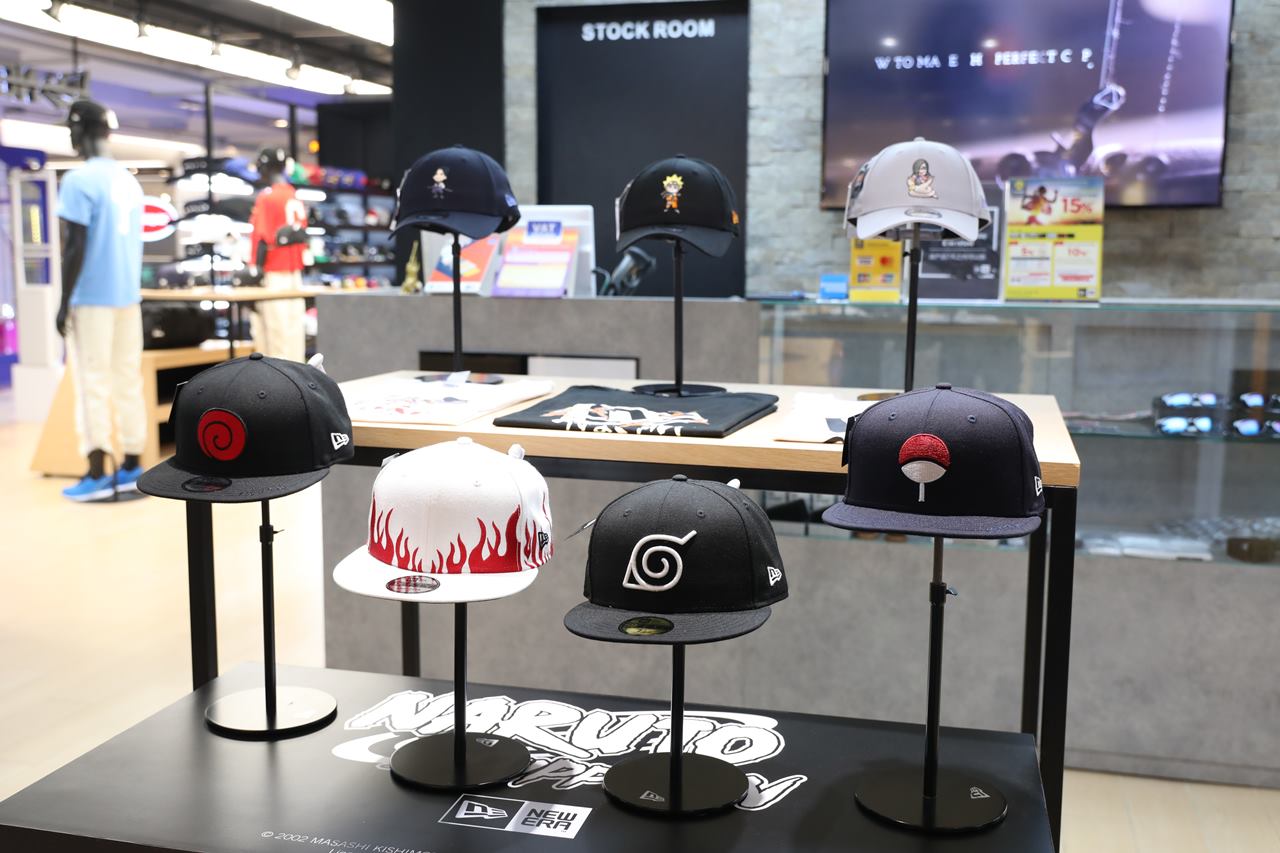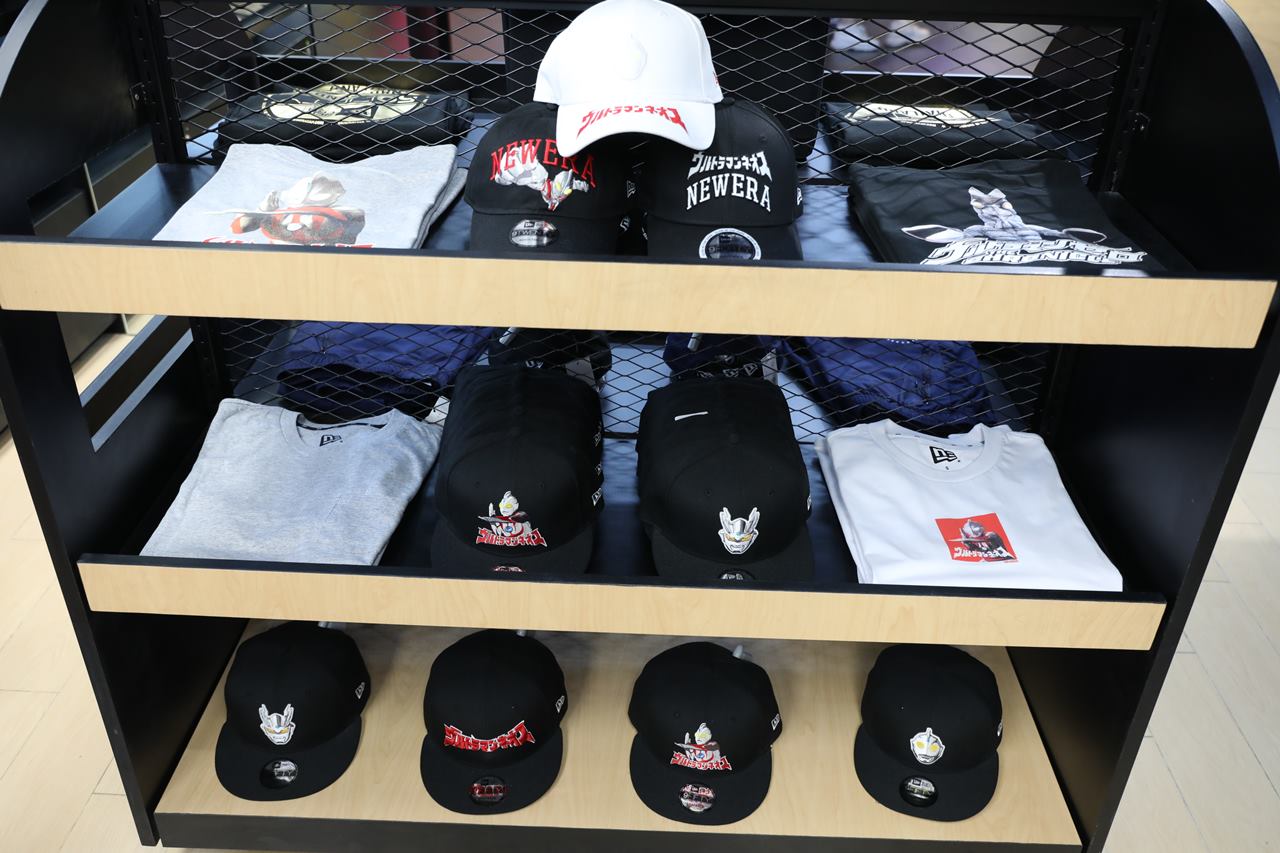 But it's not all about sports with New Era, especially here in the Siam Center store. Believe it or not, they also do endorsements with pop culture icons. Here, Siam Center's New Era store is home to the New Era Naruto collection and the New Era Ultraman collection. Don't even try to deny it, growing up at some point, some of us watched Naruto and even some of us wanted to become Ultraman. As we all know, doing the latter is quite impossible.


• Hat Types & Customization
While there are many styles of New Era caps, we're going to keep it simple and say that there are two types: adjustable and fitted. Adjustable caps come in one size and their circumferences can be adjusted according to the size of an individual's head. Fitted caps come in a particular size so individuals have to be very meticulous in choosing their caps so that the cap fits perfectly with their head. Next to that, if you also want to make your cap special, they also provide an engraving service where you can stitch your names into the back of your caps.

If you're in the mood to go shopping for caps, if you ever feel like adding to your wardrobe in terms of headwear, don't hesitate to come by to New Era, M Fl, Siam Center.